Launching in 2005, YouTube has morphed into the egocentric launching pad for the next generation of internet celebrities and these young guns are making a killing via sponsored videos, previews and ad content.
Not to mention book deals and side businesses selling everything from underwear to eyeliner.
The latest list from Forbes shows the biggies, most of whom are under 30 and seriously smashing the so-friggin'-loaded category. The prerequisite to making the grade? $2.5 million in pre-tax earnings.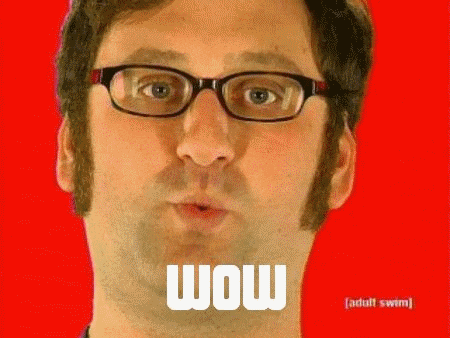 So who are these digital entrepreneurs?
---
Rosanna Pansino
---
Income: $2.5 million
Forget MasterChef peeps, this rosy-cheeked, self-trained pastry chef churns out delectable creations like Princess Peach Cobblers and Pi Pie Pops on her Nerdy Nummies channel (the most popular of any baking channel on the platform BTW). Grab those aprons ladies.
---
Roman Atwood
---
Income:  $2.5 million
This cheeky buffoon who shits all over Punk'd's Ashton Kutcher (not literally), has made his cold hard cash by pranking innocent lambs, including his own girlfriend.
In one hilarious stint, he thought it would be funny to pretend to kill his own toddler. Totes lol.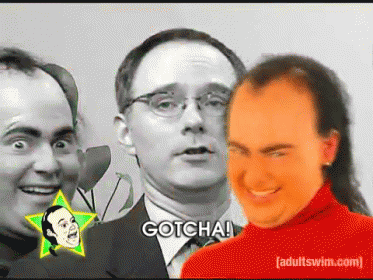 ---
Lilly Singh
---
Income: $2.5 million
Known by her rabid fan base as Superwoman, this comedy-sketching, dub-rapping, one-woman show has recently been signed to the Collective Digital Studio network, which has a measly 18 million subscribers.
Her recent tour, A Trip to Unicorn Island (AT2UI to those in the know) visited over 25 cities worldwide (including Oz) and left thousands of onesie-wearing fans enthralled.
---
Michelle Phan
---
Income: $3 million
Targeted at those of us whose life's calling is to look like Lady G or Angie J (nah), Phan uploaded her first makeup tutorial in 2007, which was watched by 40,000 people in its first week.
With more than 7.5 million subscribers, she then co-founded a subscription-makeup delivery business and is currently working on her own online lifestyle video network. Au natural, eh?
---
KSI
---
Income: $4.5 million
Christened Olajide Olatunji by his long-suffering parents (probs not now), KSI spent hours as a kid gaming in his bedroom.
After uploading footage of his FIFA moves (with scintillating commentary), this cheeky Brit hit the big time, using his following to storm the music world, with his rap single Lamborghini debuting on the UK Top 40 charts.
---
Rhett & Link
---
Income: $4.5 million
Virtual granddaddies in the YouTube world, (they're in their late 30s) these 'internetainers' are best known for turning comedic trash into serious cash.
Their viral videos and forays into TV have seen big wigs like Toyota and Gillette lap up sponsored content deals and their daily talk show Good Mythical Morning has over 9 million subscribers.
---
Lindsey Stirling
---
Income: $6 million
Rejected by several big music knobs in 2007, this classically trained, 'hip-hop' violinist has done a sterling job of flipping the bird by producing two albums, a book deal and developing a lucrative touring repertoire.
She told Forbes' Under 30 Summit that YouTube's cool because it's not "some big … record label shoving art down someone's throat". Gag on that, hot shots.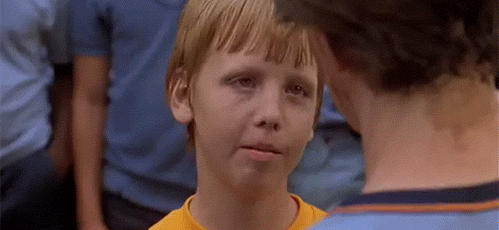 ---
The Fine Brothers
---
Income: $8.5 million
Credited as two of the first YouTube stars, Benny and Rafi are online producers, writers and directors, known for putting viral videos under the noses of unsuspecting youngsters (or teens, or old people) and filming their (often cringeworthy) reactions.
They've created a narrative web series, a trans-media sitcom and have their own full service production company. Oh, and a Daytime Emmy. All over it.
---
Smosh
---
Income: $8.5 million
While we're in the funny dudes arena, let's mention these veterans who produce slapstick videos that parody pop culture, have recently opened up multiple channels (around 10) and launched an app for their content.
They also won the award for YouTube Star of the Year at the 2015 Seventh Annual Shorty Awards. Smashin' it, Smosh.
---
PewDiePie
---
Income: $12 million
And the winner is … a foul-mouthed video game commentator who way dominates the YouTube platform.
With nearly 40 million subscribers, this nimble fingered Swede has grabbed top advertisers by the nuts and has them virtually begging to feature their products in his videos.
Many attribute his success to the attention he pays to his fans, or as he calls it, his 'bro army'. Rad.