Many people believe starting and building a business is a lonely venture. You have your own idea, you create it, you build on it and if you get stuck and can't come up with a progressive move, YOU SINK YOUR BUSINESS INTO THE GROUND, ALONE. But some of the greatest brands and businesses ever created have actually thrived because of their partnerships.
Take Apple, for example. Many of you think one man, Steve Jobs, brought the colossal brand to life. But Apple was actually founded by THREE distinct brains—Steve Jobs, Ronald Wayne and Steve Wozniak.
Read on to hear about three super business partnerships and the lessons you can learn from them.
---
Bill Gates and Paul Allen (Microsoft)
---
Chances are you've been good mates with many people throughout your life, but you're not necessarily close to them today. You may in fact despise a few people you once called your best friends.
That, my friends, is why mixing business and pleasure (in this case, friendship) is a daring deed, but thankfully, that didn't stop Gates and Allen from getting together to launch one of the most successful companies of all time.
The childhood friends were both avid entrepreneurs with computers ingrained deep in their hearts. It was through their shared passions that they were able to successfully found the now multinational technological company.
Lesson to Learn:
Don't listen to the naysayers who shun mixing business and friendship. The odds are never 100% in your favour, but if you and a solid mate are truly passionate and dedicated about a business, it could become bigger than you ever imagined.
---
Ben Cohen and Jerry Greenfield (Ben & Jerry's)
---
Anyone who's ever gone through a break up, watched a heart-wrenching Disney movie or experienced PMS should thank their lucky stars for this partnership, because without it, we wouldn't have the delicious comfort food that is Ben & Jerry's ice cream.
These two were also childhood mates with a passion for giving back to others. They remained friends as each of them pursued different paths, from pottery and jewellery making, to failed attempts at entering medical school.
It was through their disappointing ventures that their paths eventually crossed again to later create what is now one of the greatest ice cream brands of all time.
Lesson to Learn:
Ice cream is always a good idea.
But really, the partnership between Ben & Jerry's shows that being dedicated to your mission can be the reason you find success. These two shared a dislike of greedy corporations and also a passion for the community.
Throughout the partnership, mutual dedication to their mission of giving back and listening to the people allowed them to connect with their customers on a personal level, something that Pillsbury or any other money-hungry, large corporation had never done.
---
Kayla Itsines and Tobias Pearce (Bikini Body Guide)
---
I know I just went from talking about the founders Microsoft and Ben & Jerry's to naming a young, fit couple still in their twenties, but hear me out.
It's safe to say that Itsines and her Bikini Body Guides are the epitome of success when it comes to combining fitness and technology. With more than 4 million followers on Instagram and millions of hashtags and photographs raving about her programs, Itsines quickly became an Internet sensation with her tech savvy fitness beau, Pearce, by her side.
Lesson to Learn:
Relationships are not only relatable, but also valuable when each person has a special skill. Kayla's fitness expertise and humble personality coupled with Pearce's digital marketing agency (Pearce and Co), which assists Itsines online empire, makes for marketable success!
They not only used their relationship and passion for fitness to launch their business, but they combined their distinct talents to launch an international business realm.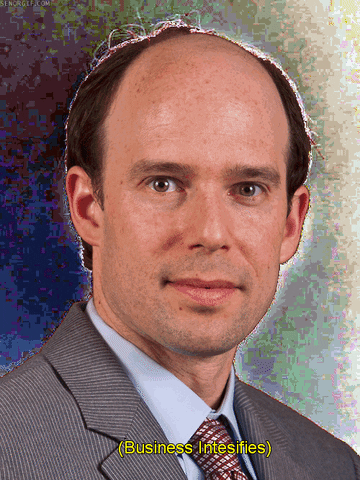 Feature image: Business Insider