Australia has a long history with entrepreneurs making waves both here and abroad, but before the digital age there were five Aussies that made it into the big leagues.
The common thread between them all is that no one would have planned or foreseen their journey to success. So, what lessons can each of them teach us?
---
Len Ainsworth
---
Recently retired, Len had been a successful Australian manufacturer of poker machines on an international scale. Finding himself in a startup phase once again, Len networked extensively and used all his old contacts to introduce radically new computer controlled poker machines.
None of this is all that exceptional, other than the fact Len was on the rebound from failure and was seventy-two years old. He retired recently at ninety-two years of age after selling his $600 million empire.
The lesson: Age does not have to be a barrier to being innovative.
---
Gina Reinhardt
---
After inheriting a bankrupt mining company from her father, Gina set about rebuilding the company, which was against the odds for a woman in a male dominated industry.
As Australia's richest women (worth approx. $7 Billion), Gina is famous for legal battles, a situation that many entrepreneurs can relate to. Entrepreneurs seem to attract vexatious litigants that not only sue you, but distract you from your business and life goals.
The lesson: Being successful doesn't make you popular. When there is money on the table there are always folks ready to find a lawyer to sue you for their perceived share of your wealth.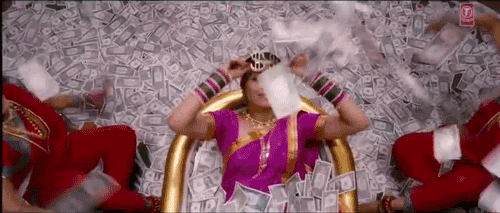 ---
Alan Bond
---
A house painter turned developer, the ever restless Alan Bond was keen to join the big leagues. The America's Cup provided that one in a million chance to gain access to big investors. Win, lose or draw, Bond planned to use the international yacht race to promote his entrepreneurial ventures. No opportunity was wasted on discussing sailing when a potential investor was close by.
His team won the America's Cup against the odds, thereby making him an Australian folk hero and very well connected with fund managers. Alan later oversaw what was then the biggest corporate collapse in Australian history. Unlike many fleeing entrepreneurs of that time, Bond returned to Australia and served four years in prison.
The lesson: Being a brilliant entrepreneur and a folk hero is not a substitute for long term business sense, and dare I say, honesty.
---
Andrew Forrest
---
Always a walking headline, there's rarely a better example of the self promoting entrepreneur than Andrew Forest, chairman of Fortescue Metals Group.
Whether promising returns better than the market has ever seen, offering tens of thousands of jobs to the disadvantaged, or giving money to the needy, Twiggy, as he is known, is there in full colour.
Stories of his personal fortune alone create headlines. This is not surprising when his wealth has varied from $2.5 billion to $3.4 in short order, but he is still chasing its former height of $9.4 billion.
Sometimes exuberant and at others near depressed, the roller coaster ride that is the life of Andrew Forrest has been enjoyed and derided by his investors. Written off and mocked many times, Andrew Forest is the epitome of persistence and daring.
The lesson: Others don't set the rules for out-there entrepreneurs.
---
James Packer
---
James was fortunate enough to inherit an Australia-wide media empire, promptly assessed its value and sold it off before new technology reduced its value. Others were not as quick to see the rapid change in technology and stayed in the business too long. James then diversified from media to entertainment in casinos in Australia, and then later globally.
The Lesson: Don't attach emotions to business and ensure you diversify risk when required.
Just like these five successes above, every entrepreneur has a story. No two are the same, but the lessons are clear – you are never too old, success is not limited to gender, you won't always be popular, even folk heroes get it wrong, mean guys can be successful, and you can't be emotionally involved with business decisions. The question now is which of these lessons will you take on board?