They say that 'reading is to the mind, what exercise is to the body'. If that's the case, its time to put on your activewear, blend up your protein shake and let those endorphins run wild! Here is a list of the books that will help you develop your success 'muscles' and potential for happiness 'gains'. Time to get 'shredding!'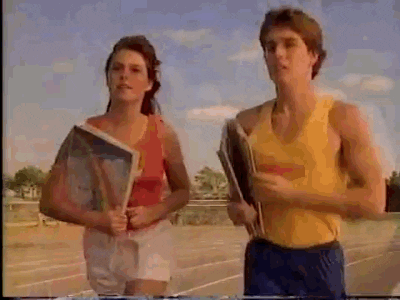 ---
The Alchemist by Paulo Coelho
---
Ok, 'The Alchemist' is definitely not your typical self-help book. But seriously, you need to get your success-hungry paws on this! This quick and easy read is jam packed with so many important life lessons that can truly make a difference in the pursuit of our dreams.
I was actually surprised by the amount of times I'd unknowingly read excerpts from it. At some point during your Instagram procrastination, you would have likely come across the quote "it is the possibility of having a dream come true that makes life interesting." Am I right? Yep, well that's straight off the pages of Coelho's book! Another favourite of mine is "And, when you want something, all the universe conspires in helping you to achieve it."
This novel teaches us the importance of dreaming. If we couldn't dream, we would lose purpose and life would become meaningless. It also teaches us that no relationship should ever stop us from achieving our dreams. So when you're tempted to put off your exchange year in Spain for your new boyfriend, crack open some of Coelho's wisdom!
---
Thrive by Ariana Huffington
---
Considered by many as one of the most influential females in the world, Ariana Huffington suffered from a stint of extreme fatigue which ultimately led her to collapsing both mentally and physically. In the midst of all her success, she was overworked, over-tired and not enjoying the life she had worked so hard to create for herself. Sound familiar?
Ariana isn't doubtful that money and power are the ultimate measures of success. However, she provides a 'Third Metric' to add to the equation, that is, to live a healthy, productive and meaningful life.
Considering the level of success, power and wealth that Ariana Huffington has achieved, it is refreshing to see that her success isn't defined purely by those two metrics. This book is great for anyone struggling with extreme work pressure and those battling with the age old struggle of 'work/life balance'.
---
The Power of Positive Thinking by Normal Vincent Peale
---
This book is the self-improvement equivalent of 'To Kill a Mockingbird'. It is just so damn timeless. You could literally have read this book fifty years ago, or save it for your future kiddies and they will still find as much value in it as you will today!
Peale suggests that our level of success in life comes down to the way we set up our attitudes. If we speak words of victory and not defeat, we will undoubtedly achieve the latter. One of my favourite quotes from the book is, 'the words we speak have a direct and definite effect upon our thoughts'. When we become mindful of this, we begin to think before we speak, which often results in us only speaking words of positivity.
According to Peale, positivity has the power to change our lives for the better. I could not agree more!
---
Success Through a Positive Mental Attitude by Napoleon Hill & W. Clement Stone
---
Written by two of the most influential self-improvement writers of all time, this book has the potential to give you a total attitude makeover. It teaches you to turn your setbacks into setups, an ever-important skill in the quest for greatness!
It says that "the man with PMA (Positive Mental Attitude) will so arrange his attitudes that he will turn even the bad breaks into advantages." Consider all the times you have dealt with crappy people and situations. If you had the tools to turn them into advantages, what could you have achieved?
Old mates Hill and Stone also give us a list of 'qualities' that everyone who wants to be successful should possess. I'll be nice and tell them to you… "Faith, integrity, hope, optimism, courage, initiative, generosity, tolerance, tact, kindliness and good common sense.' Hey, just because I told you them doesn't mean I said I will tell you how to use them, that's what the book is for!
---
The Life-Changing Magic of Not Giving a Fuck by Sarah Knight
---
I saw pictures of this book pop up on my Insta feed way too many times before I finally decided to pick up a copy. What a great decision that was!
This book is relevant and funny. Sarah even makes Drake jokes! You can't go wring with a Drake joke, ever! Oh, and she doesn't give a flying fuck about Taylor Swift either. Thank God I am not the only one!
I can easily say this book is one of the greatest discoveries I've made this year. If you give way too many fucks about way too many things and want to see your time, money and energy increase, then you need to give this a read. Sarah will workshop you through setting a fuck budget and how to spend your fuck bucks wisely!