Plan your next date night around your wallet. From cheap and nasty to inexpensive hidden gems, your dinner plans are sorted with this wee list of cheap eats around Sydney.
---
The Goni's Schnitzelria
---
Where: 296 Marrickville Road, Marrickville
How (much): $30 will feed four
What: Chicken Schnitties that rival Shaq's hands.
They say sharing is caring, and believe you me; you'll want to divide and conquer this crumbed deliciousness with at least two to three friends.
Resembling a shopping centre food court, Goni's is perfect for the impromptu get together with friends and family.
It's not as cheap as when the Goni's crew were operating out of the White Cockatoo Hotel, or even in comparison to a year ago, but $27.00 for a schnitzel the size of Phil Gould's head still isn't bad.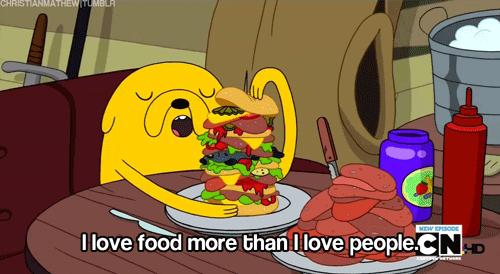 ---
No Name Italian Restaurant
---
Where: 2 Chapel Street, Darlinghurst
How (much): Around 50 bucks for two people
What: Home cooking cheaper than chips.
No Name's has earned its place as a long-standing institution for cheap meals, and a decorator that gives zero fucks.
To call this place a 'hole in the wall' is a bit of a stretch – It's cheap, shabby and basic. The menu is meat and potatoes dining with hearty and tasty options, including favourites like Spag bol and schnitzel as the premiere picks.
---
Quyen
---
Where: 310 Illawarra Rd, Marrickville
How (much): Fifteen bones will cover most mains on the menu
What:  Phantastic Pho
While the Pho differs from the more popular Pho PHD (literally next door), it is just as good and with half the cliental of its competitor.
The service is desirable, but the pho is worthy of the visit alone.
---
BBQ One
---
Where: 181 Rowe Street, Eastwood
How (much): $30 is plenty for two peeps
What: Succulent bbq pork and one of the best Laksa dishes in town
BBQ One is the definition of a 'hole in the wall': The food is cheap, it's delicious and the small interior will have you butting elbows with your fellow dinners.
The bbq pork is to die for, as is the giant-sized serving of laksa. If all that isn't enough, enjoy a free serving of pork-broth while your mains are prepared.
---
Petaling Street: Malaysian Hawker Food
---
Where: 760 George Street, Haymarket
How (much): Dishes are $15.00 and under
What: Malaysian street food at its finest.
There is a reason this place is frequently busy. The food is great and it arrives faster than your lips can sputter a request.
The Nasi Goren (Malaysian Fried Rice) will have even the staunchest fried rice naysayer eating their words. I've yet to find an item on the menu which has been disappointing and at the very least, it's damn tasty.