The ASX200, the Australian benchmark index for shares, has experienced a roller coaster ride so far in 2016, starting at 5296, dipping as low as ~4,700 points before recovering 10%. These swings are called volatility and often scare investors.
However, volatility is an essential part of the system and not necessarily something to be scared about. Especially at the end of a stock market rally, prices are sometimes inflated and these so called 'sell-offs' are necessary to establish fair prices.
Investors need to understand what the reason for share price movements is – regardless of the direction – and assess whether the trend will likely continue or reverse. Certainly not every stock that has declined will recover and vice versa. Finding great companies and purchasing them at the right price is the key to successful investing, as Warren Buffet has already told us.
Below is a list of 5 stocks that have recently met our buying criteria. While there is obviously no guarantee that these stocks will yield returns, we believe that the following companies represent strong additions to any portfolio, and that their business operations should likely yield share price appreciation over the long-term:
---
Carsales.com (ASX:CAR) – International expansion to drive sales
---
Carsales are the market leaders in classified online advertisement for cars, boats or motorbikes. While domestic performance remains robust, Carsales' international expansion is the major catalyst for growth.
Acquisitions and foreign investments present the company with integration risks, however, so far management has proven a sharp eye in carefully selecting strategically appropriate businesses.
---
Steadfast Group (ASX:SDF) – Insurance for your portfolio?
---
Steadfast group Ltd as an Australian insurance company, or more accurately, a network of over 343 insurance broking firms and 22 underwriting agencies throughout Australia and New Zealand.
SDF is on course to generate its 3rd consecutive year of earnings per share growth and the company is well positioned to take advantage of any cyclical recovery in domestic insurance markets.
---
TFS Corporation (ASX:TFC) – Capitalising on harvest season
---
TFS controls the world's largest ethical and sustainable supply of Indian Sandalwood, a $1 billion market characterised by exhausted natural reserves.
With harvest volumes scheduled to rise 10-fold in FY 2016, consumer demand and earnings quality should help reward shareholders in the long-term. Capital intensive operations and funding could be a risk.
---
Resolute Mining (ASX:RSG) – Gold on the rise?
---
Resolute Mining is on course to produce over 300,000oz of gold in FY16 and post its second consecutive year of higher operating profit.
Operating low cost mines in Mali and Queensland, cash flow can be increasingly directed to growth projects and capital managements. The main catalyst will be the gold price in AUD terms.
---
Gold Road Resources (ASX:GOR) – Ready to be taken over
---
Gold Road Resources – still in the exploration stage – is on the other hand, an asset play. Owning one of the largest, undiscovered gold mines in Australia, the Gruyere project has potential to attract interest from established miners.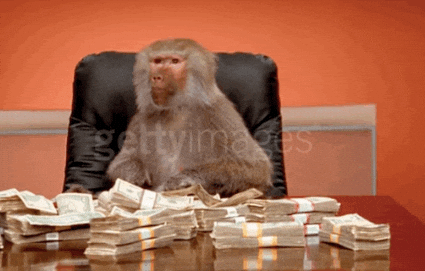 Disclaimer: There are general risks associated with any investment in securities. Please keep in mind that this is general advice only and we have not taken your personal situation into consideration. Please consult with a financial adviser first before making decisions. The author currently holds interest in the following stocks: GOR.