With 2016 in full swing, now's the perfect time to hit the refresh button and get motivated for an awesome year ahead. If you're a freelancer or you work from home and your home office feels a little '2015', it may be time to shake things up to get new thoughts firing.
Here are 5 tips on how to create a stress-free home office, for a productive and efficient year ahead.
---
Rethink and reset
---
 Don't have enough space or natural lighting in your home office? Always bumping into that extra desk or cupboard? Now's the perfect time to assess your home office space and adjust the setup to boost your efficiency and comfort for the year ahead.
Sell or donate any unused furniture that's clogging up precious space. Reposition furniture so that you can work with natural lighting and can move around easily. If you're looking for a complete overhaul, invest in smart, modular furniture that's easily adaptable. A simplified and comfortable office space sets up the foundation for a stress-free work environment.
---
Spring clean ruthlessly
---
 Nothing clogs clarity more than having your home office flooded with old receipts, messy paperwork and unused stationary. Start the year clean by de-cluttering all the bits and pieces that are broken or no longer serve a purpose.
Every item in your office should be sorted into one of three piles – keep, toss and store. Set aside a full day to tackle this task so that you're focused and can get it done in one go. You may be surprised how much space you can open up once you've ditched the clutter. It may also clear your mind!'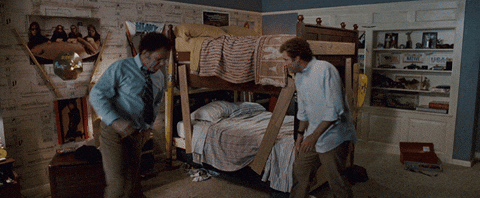 ---
Think smart storage
---
Once you've cleared the clutter, it's important to maintain the space so that it stays clean and organised. Opt for smart storage options that are tailored to the space you are working with, such as multipurpose storage cabinets, baskets and shelves.
You can browse a wide selection at places like Howards Storage World, then set up a simple but organised filing system that works for you, so that you're more likely to stick to it throughout the year.
Use a label maker to categorise your shelves, cabinets and folders accordingly. Your efforts now will eventually pay off in time and less unnecessary stress down the road.
---
Make smart investments
---
There are certain things you can save your pennies on and others that are worth the investment. A slow laptop, lousy printer or dodgy scanner can affect your efficiency and thus, impact on your output.
For 2016, make it a mission to replace or purchase new home office equipment that will help you get more done. Think multifunctional printers that can be connected wirelessly or compact tablets and laptops you can take on the go.
Depending on the nature of your job, certain devices may bear more importance than others. Look to quality brands like Fuji Xerox to tick off your home office equipment checklist.
---
Decorate with strategy
---
Organisation is key to a stress-free work environment. However, that's not say you can't have some fun or get creative.
Once you've covered the functional aspects of your home office, it's time to think decorative features that double as productivity tools. Look to wooden corkboards for pinning motivational quotes and prints, as well as inspiration collages.
Stationary stores like Kikki. K are perfect for scouting paper calendars, planners and desk tools that are both functional and aesthetically pleasing. Choose a colour scheme that's to your liking and enhance your home office space accordingly.