For us regular folk, weddings are pretty damn pricey, with the average Australian wedding clocking in at $65,482. Is this the modern cost of love?
For most of us, probably, but for those that can afford it, it gets a whole lot crazier. How crazy, you ask? Well, the first entry starts in the millions and it doesn't go down from there.
We've converted all of the prices to Australian dollars so that you can languish over them in the correct context. We got your back.
---
Salim and Aysha Mehajer: $1 million
---
The wedding that clogged the streets of Sydney is estimated to have cost around $1 million, but if you factor in the worth of the overzealous motorcade, it's nudging $50 million. 
There's been a lot of scrutiny surrounding the wedding, the gun that Salim held in his "wedding video" and the legitimacy of his property earnings since the entire country gawked at the outrageous event.
So at the end of the day, old mate Salim may have been better off with a low-key affair. 
---
Elizabeth Taylor and Larry Fortensky: $3.3 million
---
In 1991, the old Liz-Larry combo wedding was hosted at Michael Jackson's Neverland Ranch with 160 guests in attendance. A-list guests included Eddie Murphy, Nancy Reagan, Quincy Jones, Macaulay Culkin and Liza Minelli.
The wedding dress alone was worth $25,000, but was a gift from Valentino. That's a shit load of money for a marriage that only lasted five years, don't ya think?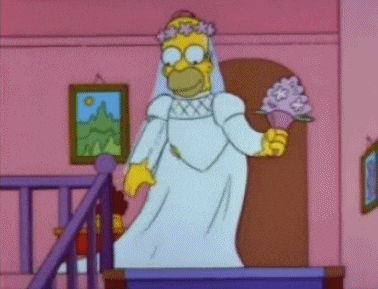 ---
 Paul McCartney and Heather Mills: Just under $4 million
---
Paul and heather tied the knot in 2002 with an Indian-styled wedding in Ireland. The reception cost them about $200,000, plus $53,000 to rent a god damn castle to host it in.
It featured vegetarian meals, dancers, fireworks, flowers and a performance of the song written by McCartney called "Heather" with Ringo and George.
---
 Kim Kardashian and Kris Humphries: $13.3 million
---
Kim and Kris spent a lot of money, sure, but they made even more by allowing E! News to cover the event. A classic Kardashian move.
A mind-numbing 10 million people watched the wedding and the couple made a cool $18 million dollars from selling the rights to their photos.
The marriage lasted (an assumedly horrible) 72 days and not to anyone's surprise, no one decided to cover the cost of their individual divorce lawyer fees. Apparently celebrity divorce court is a bridge too far for E! News?
---
Prince William and Kate Middleton: $45.1 million
---
The worlds favourite royal couple married in 2011 to a televised audience of an estimated 2 billion people. That's roughly 29% of the entire world's population watching one event. Incredible.
There were a total of 1,800 guests invited to various functions to celebrate the wedding.
---
Lady Diana and Prince Charles: $63.7 million
---
Another royal couple to add to the list, Diana and Charles wed in 1981 and was dubbed "the wedding of the century." It was watched by 750 million people from around the world and while that's not as big as Will and Kate's ridiculous audience, it was massive for the time.
The reception, held at Buckingham Palace, only had 120 guests, but 2 million people stood along the streets to watch Lady Diana travel in her glass coach to the cathedral.
The marriage lasted 11 years
---
Sheikh Mohammed bin Zayed Al Nahyan and Princess Salama: 132.7 million
---
Married in 1981 in the United Arab Emirates, the celebration lasted for seven days. Which probably explains why it was so fucking pricey. Well, that and the 20,000 seat stadium that was built for the wedding.
After the event, the couple rode horses through nearby towns to hand out food and gifts to the people. Old mate also bought 20 camels decorated with jewels for the ceremony that delivered gifts to the bride.