From a dome-home that puts Stephen King to shame and a house shaped like a toilet-bowl (literally), traditional brick veneer homes are quickly going out of fashion.
Living in a housing estate where every home is wildly similar, I've become so accustomed to generic architecture that anything outside of the ordinary literally blows my mind.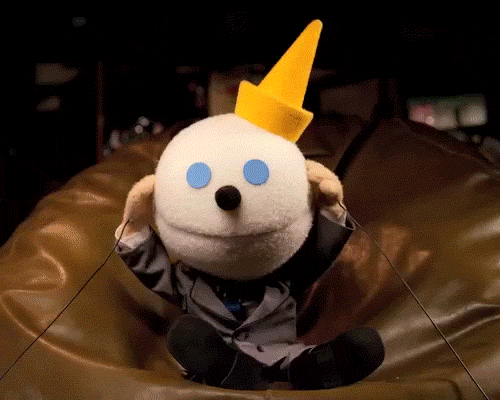 Some homeowners, however, have taken the term architecture and given it an entirely new meaning. If you didn't get the memo, the traditional family home is so 2015.
---
The Futuro House
---
Constructed by a Finnish architect, this other-worldly home is often mistaken for an intergalactic spaceship.
Designed in the late 1960's, Matt Suuronen created this UFO look-alike from a light-weight material, which according to the New York Times, can be transported by helicopter.
---
Oh Poo
---
This toilet-shaped house – named Haewoojae – is a place of sanctuary where an individual can come to solve one's worries.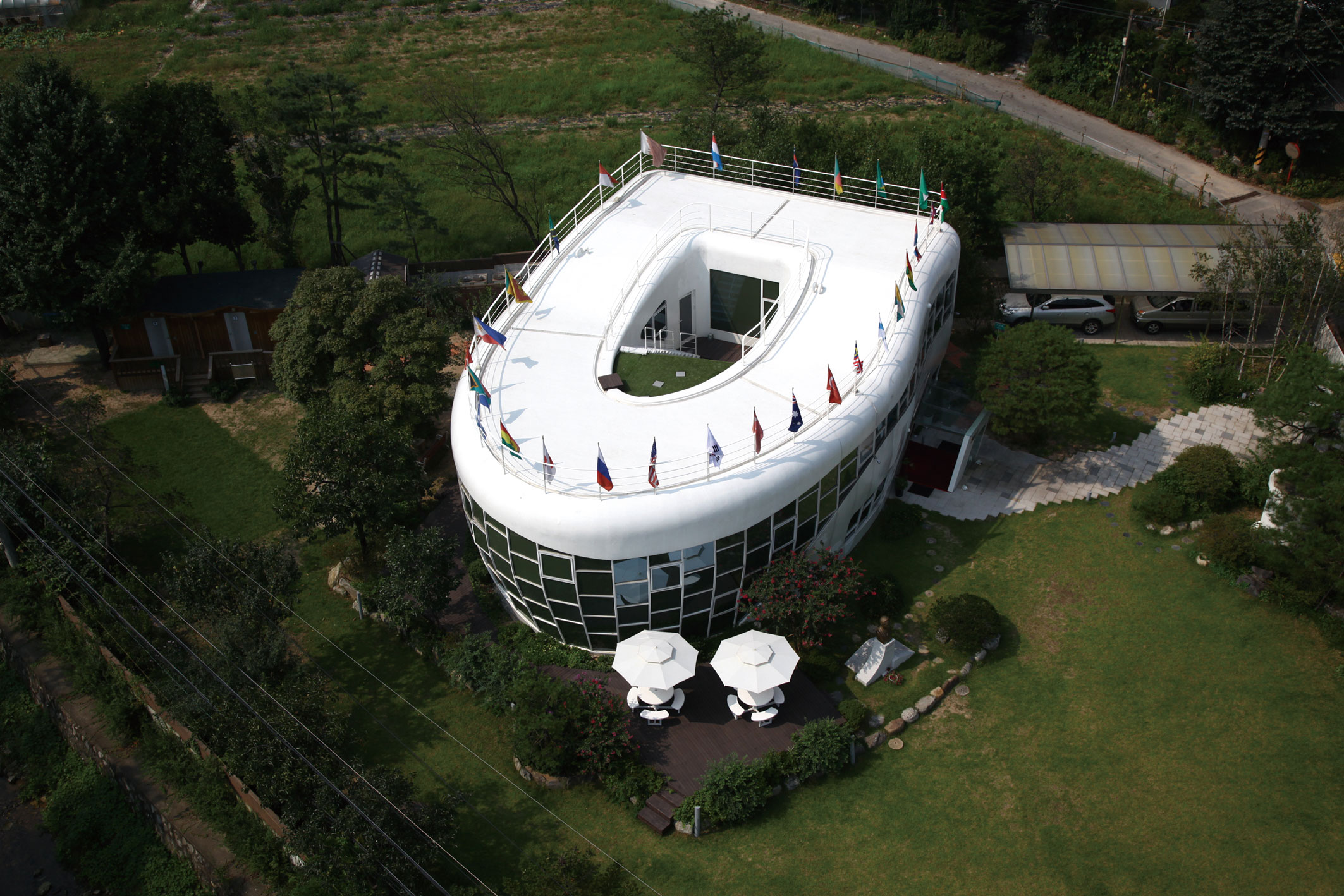 The home was designed by none other than the chairman of the organising committee of the Inaugural General Assembly of the World Toilet Association, who hopes it will bring attention to the world's sanitation problems.
Located in Suwon, South Korea, one thing is for sure; if you look at this 'quirky' house long enough you're probably going to need the toilet.
---
The Dome Home
---
Constructed to withstand hurricane-force winds, the Dome Home on Pensacola Beach in Florida is worthy of its name.
While devastating weather has destroyed every house on the block at one point or another, this weather-proof wonder has stayed standing.
---
The AURA Residence
---
Built on the island of Cyprus, this modern, futuristic-looking villa has been entered into the World Architecture Awards.
The home's design was based on the Great Wave of Kanagawa, a famous woodblock print by the Japanese artist, Hokusai. Surfs up.
---
Casa Son Vida
---
Measuring a whopping 8,500 square feet, this visual masterpiece in Mallorca, Spain is one of the best renovations ever!
Although it's impossible to tell with it's modern facade, the house was originally a Mediterranean villa. It aims to redefine the notion of luxury by shifting the paradigms towards a contemporary, forward-looking expression of architecture and technology.
Pushing the boundaries in every direction, the project is highly sustainable and basically off-the-grid, requiring very little power consumption. Architects have described the residence as "unavoidably exuberant and unabashedly outrageous".
---
The Man Cave
---
When Jimmy Grey lost his job, he needed a project to keep him busy. After a heavy snowfall in the thick of winter, the 25-year-old labourer decided to build an igloo in his backyard.
Located about 30-miles out of Cleveland, this four-room creation has 6-foot high ceilings and quite the entertainment room.
An extension cord plugged into an electrical outlet in the garage powers the TV, cable, and surround-sound system.
According to Grey, candles create ambience at night and the freezing temperatures means he always has a cold beer on-hand.
---
A Car for A House
---
This home takes the phrase 'living out of your car' to a whole new level. Architect Markus Voglreiter invested approximately one million euros into this Salzburg-based car-house and styled it after the timeless Volkswagen-Beetle.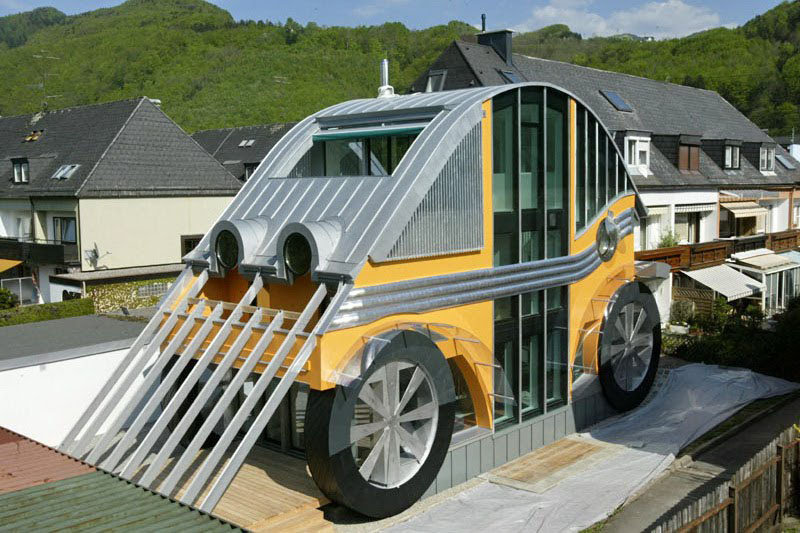 The residence is rented to tenants for 2,500 euros per month.
As cool as some of these architectural wonders are, I think I'll stick to my standard three-bedroom, two-bathroom home.