Ah hello, so you're an aspiring journalist and want to get your foot in the door? Oh that's cute, well I hope you like making tea and drying dishes.
For years now, the 'free labour/office cleaner' stigma has run laps around the concept of internships, as uni hopeful after uni hopeful come out of their 1-month dream internship at their dream company with little more than a memorised coffee order for 20. Goddamn Gertrude and her triple shot soy macchiato.
Fortunately, not all companies capitalise on this free dishie opportunity, and with strict laws and regulations in place, more and more companies now offer viable internships for students. So are internships worth it? Hell yeah they are, here's why:
---
Experience is key
---
In a survey conducted by recruiting agency Glassdoor, almost three quarters of its employers stated that they value work experience and industry related skills over education. This is in line with the National Association of Colleges and Employers which, in its recent survey of the top 10 graduate attributes most sought by employers, listed not qualifications, but teamwork, communication and problem solving skills.
So while a formal qualification may certainly legitimise you/increase your Tinder matches, it is first hand experience that will put a lil' bling bling on your resume.
---
Internship + awesomeness = job
---
Ever heard the saying "started from the bottom now we 'ere"? Well preach it baby because Professor Drake is now your mantra. While interns are certainly at the bottom of the ladder, internships provide a good opportunity to showcase work ethic and potential and could ultimately lead to a paid job within the company.
So suck up, go above and beyond and when you come out with a contract in your hand after 3 weeks, fist pump until you dislocate your shoulder.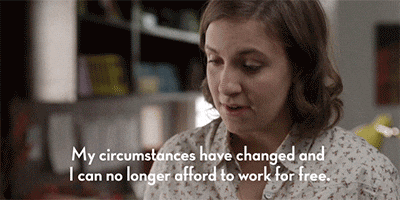 ---
Epiphanies
---
Stacey studies PR. Stacey gets an internship at a PR agency. Stacey hates the experience and realises she doesn't like the long hours her temporary colleagues work. Stacey does not want to study PR anymore. Stacey is now an accountant.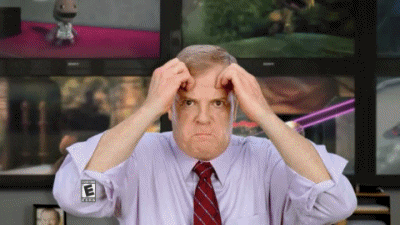 Sometimes internships suck, but it is these blunders that can also be enlightening. Giving you a real snapshot of the field you want to go into, internships can often help you see practical truths of your field of work that university cannot, saving you from disappointment later down the track. Gracias, internships, you're welcome HECS debt.
So how do you get a sweet internship? You can start by looking at websites such as Pedestrian Jobs and The Loop, but if you want to be a little more hardcore, do a cheeky google search and email the companies that baste your turkey; most companies would be happy to take on a set of free, keen, young hands. So get rid of that tacky photo on your CV, channel your inner Kanye and sell yourself!