When Britain's Natural Environment Research Council received an impressive new ship worth $370 million, they decided it would be a great idea to allow the internet to name it.
Launching in 2019, the vessel will host 90 scientists and staff on an expedition to the Arctic and Antarctic in order to further study the effects of global warming.
So what did the collective mind of humanity come up with for one the most advanced scientific vessels of all time? "RSS Boaty McBoatface". Because internet.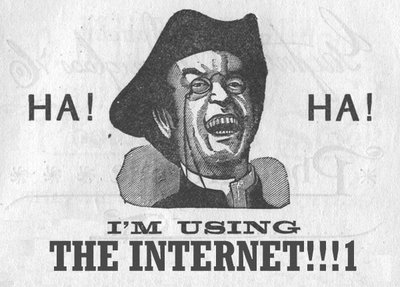 Despite the popular opinion, (which received nearly four times more votes than the next closest candidate) the final decision is in the hands of Science Minister Jo Johnson, who surprisingly, is not a fan of the name. I guess it doesn't really meet the criteria they were after.
"We're looking for an inspirational name that exemplifies the work it will do. The ship could be named after a local historical figure, movement, or landmark — or a famous polar explorer or scientist," wrote the council upon launch of the competition.
Next month, the party-pooper scientists from the Science and Technology Select Committee will be pulled into parliament to explain why 124,000 poll voters are likely to be ignored in what's been touted as a taxpayer funded "PR disaster".
Whether the popular vote will be honoured is unclear at this stage, but calls for the vessel to be named after popular naturalist and broadcaster Sir David Attenborough are gaining momentum. Sir Attenborough will be celebrating his 90th birthday on Sunday.
Sir Ranulph Fiennes echoed this sentiment in the Evening Standard.
"One part of the world that Sir David has done a great deal to educate us about is one that I have come to know well over the years, the polar regions, where he has investigated the life and habits of the great creatures of the region, such as the emperor penguins, polar bears and the fabulous albatross."
The name "Poppy-Mai" came second in the poll, with 34,000 votes, while other (better) entries included "Usain Boat", "Ice Ice Baby" and "It's bloody cold here".
Ahh internet, never change.
Did you know you can make money on the internet, too? Of course you did.