Juggling a job and study can be a pain in the brain. Thankfully your old mates at The Hip Pocket have a few simple ways of keeping your demanding schedule at bay, while saving time for the sweeter things in life.
---
Manage your time
---
As obvious as it sounds, it is the key to successfully navigating a tightly packed schedule. Before you jump the gun and lynch me with "Oh, you're a genius. The click I wasted on this sham could have gone to Buzzfeed's latest, Aging Stars You Don't Care About article, thanks for the life advice, Ellen."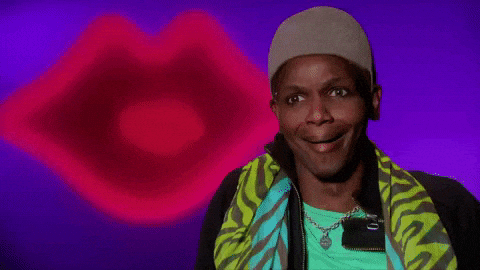 Calm your loins, m8. Like most things, it's all about habit. If you're practiced in planning and habitually keeping track of your commitments on a daily and weekly basis, the life of a self-funded student won't be such a drag.
---
Keep a diary
---
Handwritten or digital, a diary is your best friend. But again, it comes down to habit. Break the habit, especially early on, and you'll find it gathering dust next to your complimentary Fitness First backpack, a ghostly reminder of your neglect. Remain faithful to your diary with regular updates and referrals.
Let's keep the gym analogy rolling. Remember that gym membership you had a few months ago. Yeah, you know the one. It now takes up a slot in your wallet, adding discomfort to your back pocket alongside your other plastic novelties; a non-biodegradable reminder of your feigning interests and half-arsed attempts.
The trick to keeping fit and going to the gym regularly is habit. As soon as excuses are made and a gym session is thwarted, the slippery descent to absence begins. Like your fitness aspirations, time management requires holding fast your diary entries, updates and referrals.
Devise a routine and stick to it, for the demons of apathy and laziness thrive in the absence of structure.
---
Be a creature of habit
---
Get yourself into a habit of entering to do lists in your diary. Set aside ten minutes a day to consult with your diary and read over what is planned for the next day. This is a good refresher for the week ahead, and to chalk up any changes to the schedule.
Alongside your daily check-in, allow time for a weekly one. Prepare for the week ahead by populating each day of the week with your work and school roster, then allocate times for study and leisure. Otherwise: backpack, membership card, dust, broken dreams.
---
Communicate
---
Open communication lines with both your boss and your teachers. Keep them in the loop about your current situation and inform them of your commitments.
You'll be surprised to find how much it can help in times desperation. Just be sure not to exhaust the relationship with constant excuses and disappointments.
---
Study goals
---
Give yourself a benchmark for each study session and outline what you want to achieve in each sitting. Whether it be a set word count, or a select number of pages to read – set a goal and make it realistic.
Of course, you aren't going to write three thousand words in a two-hour session, and if you do, it's likely to be a questionable effort. Again, it all comes down to time management. If you're on top of your schedule, you'll be able to chip away at an assignment over a number of sessions, instead of leaving it till the last minute and relying on No-Doz for motivation.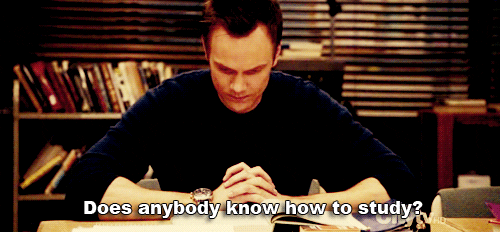 ---
Be flexible
---
A well kept schedule will allow for more flexibility. With life's knack for throwing curve balls, flexibility plays a major role in balancing work and study. Maybe Monday's study session will be set aside for a much-needed beer with friends, no biggy.
If you're ruthless with your time keeping, you will know what previous allocations can be swapped for a break from the books or an impromptu study session before an exam. Life is full of surprises and rarely adheres to a schedule.
---
Leisure nurtures the noggin'
---
Knuckling down to achieve goals is great. Work you're butt off as best you can, but be sure to also give yourself some downtime, it's surprising how much stress a social sesh can relieve.
Take your mind off the tasks to be completed and kick it with friends. Put the papers down and forget your commitments for a few hours, you're think-tank will thank you for it. When the time comes to knuckle down again, you'll be refreshed, at ease and able to cope with the tasks at hand.
---
Know when to call it a day
---
Burning the midnight oil, at times, is a necessity. But constantly pushing yourself to the limit does more damage than good.
When in a routine of working hard and getting shit done, the lines between a good days work and over exertion often become blurred. Be cautious of burning yourself out, take a break or call it a night when you're happy with the day's achievements.
Be sure to take a step back and focus on what you have done, rather than what you haven't.