Not that we're ever likely to have say, a tenth of that amount in the bank, unless some seriously good luck (hello TattsLotto) comes our way. If you do manage to hit the jackpot (literally), here are the quickest ways to spend your millions.
---
One famous (ish) painting
---
To give you a bit of context, Pablo Picasso's paintings regularly auction at well over $100 million. His 1955 painting, Les Femmes d'Alger (Version O) sold at a heart-stopping $179 million in 2015.
So that measly $20 mil? Might get you one semi-famous work of art…if houses, horses or holidays are too mainstream.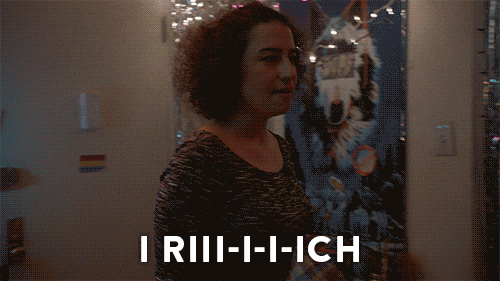 ---
One very special car
---
Only three Lamborghini Venenos were made for public consumption in 2013, with each selling for the tidy price of $4 million. We think the silver one kind of looks like a particularly irritated Batmobile.
Well, the red and white models are selling online for the much fatter price of $8 million and $11 million respectively. An extra three million for the colour red? Totally acceptable. These are special wheels after all.
---
An Island (or three)
---
No, really. Islands around Australia are well priced, with most only skimming the five million mark. There's a sentence we never thought we'd type.
If you'd rather have three islands than one (because, extended family holidays), this $12-million-dollar deal is a cluster of three islands off the coast of Queensland. Named the Duke Group Archipelago (cough), you could own Marble Island, Hunter Island and Tynemouth Island for just over half your fortune.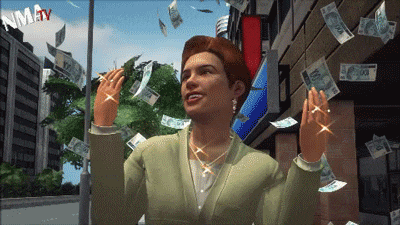 ---
One very nice house
---
If you're the practical kind of person and you'd like to invest in the booming housing market, hit up the reliably rich suburb of Toorak.
Houses like this $11.5 million oversized mansion with four bedrooms, bathrooms and five car spaces (WHO NEEDS FOUR BATHROOMS, REALLY?) will probably fit the bill. I think it would take me longer to do a lap of this house than walk to university.
---
One very useless dog collar
---
Created by the very (very) appropriately named I Love Dogs Diamonds, the "Amour, Amour" dog collar sells at a not-so-fluffy $3.2 million.
The ultimate decorative for your soft-footed companion, this collar from the La Collection de Bijoux is made up of 1600 hand-set diamonds with about 52-carats in total. This thing has more diamonds than the majority of women see on their fingers, and it will probably be sentenced to a life of constant scratching and licking.
---
If all else fails, buy a floating bed
---
This magnetic floating bed might not look like the most appealing thing to sleep on, but it floats and it's cool, so what else matters? The model costs $1.5 million, so whoever said that money can't buy happiness has definitely not seen a floating bed.