The New Year is all about fresh starts. It's also a great time to reassess your finances and plan for a financially savvy year ahead.
With Christmas season done and dusted, January is a particularly tricky time to be money wise, with sales staring you in the eye everywhere you go. However, with a few tips and tricks in mind, it's absolutely possible to achieve more stability in your finances for 2016.
Here are 5 ideas to consider as a starting point.
---
Spring Clean Your Financial Plan & Goals
---
In the same way that most people do a home/office detox during January, the beginning of the year signals a time to spring clean your finances and get organised.
Clear out your credit card debt payments (where possible and feasible) to avoid high interest fees. Cancel any excess credit cards you don't need, but are paying annual fees for.
Do your research and shop around for the best deal. Also, reassess your bank accounts and review how you are currently processing payments for regular bills and expenses. Make sure you have an account for savings and emergencies, bills and spending. Then write out your financial goals, budgets and plans for 2016.
For example, if you're looking to travel this year, perhaps it's wise to set up a savings plan to cut down on dining out and alcohol.
---
Track Your Expenses Meaningfully
---
The best way to monitor your financials is by logging all your daily expenses. There are apps available like TrackMySPEND to help you record your daily spendings, providing customisable alerts to suit your needs.
Although, it's not enough to only track your expenses – you also need to analyse the data and improve your spending behaviour accordingly. Most apps provide you with detailed reports that illustrate your spending pattern and history, offering great insight into where you are overspending and the potential areas to save.
It takes a few weeks to make a habit last, so do your diligence and vigilantly log your expenses to grasp a good understanding. If you're a forgetful person, set a daily reminder on your phone and make this an 'everyday to-do' task, just like brushing your teeth.
---
Automate Your Savings
---
Saving is easier when you don't have to think about it. Putting an automated amount of money away allows you to save consistently. You can request your employer to designate a portion of your income to separate accounts automatically every month (so you're not tempted to blow it on a weekend) or you can manually set this up with ease via online banking.
If you are trying to save, make it a rule to not touch the separate account(s) where money will be accumulating. This approach will help to ensure you save a certain amount every month, thus instilling more financial stability to your life.
---
Save Smart With No Sacrifices
---
Want to save but hate the idea of sacrificing on your leisure activities? The good news is you can save and still have your fun.
All it takes is a little extra research and online savviness. If you love going out to local festivals or markets, subscribe to 'What's On' websites like Time Out and Concrete Playground to alert you of the latest activities in town, discounts and free events.
If you're a travel buff or a foodie, signing up to daily deals websites like Scoopon will expose you to a myriad of restaurants and hotels offering generous discounts and cheap getaways, as well as deals on leisure activities, pampering experiences, gifts, products and services.
A little extra research and patience online can go a long way to help you accumulate more savings, without skimping on the quality of experiences.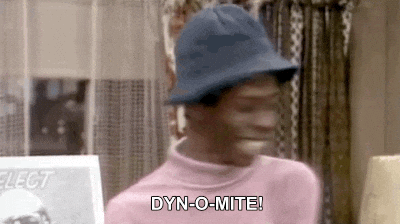 ---
Supplement Your Income
---
If saving from your existing income is not enough to meet your financial or lifestyle goals, why not explore additional income streams? The key to success is identifying your strengths and making them work for you. For example, if you're great with words and have expertise on a niche topic, freelance writing is a good option to consider.
You can write anywhere on the go, provided you have a laptop and Internet connection. If financial markets are more your beat, why not try forex trading, a versatile option that also affords great flexibility considering markets are open 24 hours a day, 5 days a week.
If you have a diverse skill set and time to spare, you can also offer your services to online marketplaces like Airtasker and Fiverr. Whether you're a whizz at Photoshop and can help with graphic design jobs or you're a gun at writing and reviewing resumes, there's someone out there looking to outsource that job to you and pay you for it.