Despite forecasts that the Australian dollar would drop this year, it actually jumped to 73 US cents during the first week of March and is continuing to perform decently, sitting at 75.35 US cents currently. Along with continued household spending, recent confidence can also be attributed to the release of national accounts that showed economic growth of three per cent in 2015.
Although a strong dollar could reduce the number of outgoing exports and incoming tourists, there are various ways in which Australians can capitalise on the country's improving currency to boost their bank balances.
---
Invest in Australia's economic readjustment
---
Now that the mining infrastructure and commodity price boom is coming to an end, Australian investors must tread carefully when it comes to making market decisions. But by choosing a leveraged product like CFD trading for industries helping the country's "Great Transition," you should be able to sustain investment success.
In a research note, US investment bank Morgan Stanley identified 10 stocks best placed to take advantage of Australia's economic readjustment. These include property group Goodman, fast food chain Domino's Pizza, accommodation company Mantra, medical diagnostic specialist Sonic Healthcare, and drinks giant Treasury Wine Estates.
---
Wait six months before going on a spending spree
---
A strong Australian currency means imported goods become much less expensive. However, before you go on a spending spree, you might want to wait until the winter. According to Carla Bridge, spokeswomen for the Australian Retailers Association, goods from abroad are typically bought six months in advance, which means when the dollar was lower last year, retailers had to pay more for imports.
While retailers have tried to absorb price increases, consumers may not reap the rewards of the rising dollar for some time yet. Therefore, you should delay any major purchases until imported goods that are being bought now go on sale.
---
Go on holiday to a country with a weaker currency
---
Even though the Australian dollar is in a healthier position than it was last year, going on holiday to economies with even stronger currencies like the US and UK will end up being quite expensive. However, there are several other destinations where your money will go a long way.
For example, the Australian dollar has made huge gains on the Brazilian real. What with the Summer Olympic games taking place in Rio de Janerio this year, there may never be a better time to visit this captivating country.
You can also enjoy a favourable exchange rate with Mexican pesos and Russian roubles, while ever-present Aussie favourites such as Bali, Thailand, and Malaysia have plenty of bargain basement packages on offer.
---
Explore investment opportunities overseas
---
Again, you might want to wait and see how the economic outlook unravels before exploring opportunities overseas, as the Australian dollar will need to fall before you exit any investment.
However, invest through Exchange Traded Funds (ETFs) that are traded on the ASX like shares and you will be able to track major indices abroad as well as particular sectors and commodities.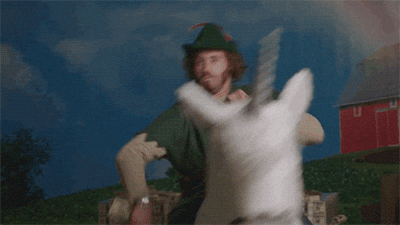 Disclaimer: Information provided on this website is general in nature and does not constitute financial advice.
Feature image: Aaron Tyler