I've had a sporadic and well, "interesting" career history. From Red Rooster cashier to meter maid to mortgage broker. That's not it. Then I was a mentalist assistant, then business development manager and more. I'm not saying I liked them or were even any good at them, but hey, they all had a common denominator. Which is they paid me money. Isn't that the whole point of having a job?
So why do people choose to do an internship? Do businesses find their cringy old myspace pages and blackmail them into it? Or do they bribe them with a promise of a staffroom full of puppies or kittens, or even mini goats? I might need to sit down for a second and process this because apparently neither is the case and people willingly choose to do them to get forward in their own career. Like it's a thing. Mind blown. These are the reasons why…
You get to test drive the career
Have you been picturing a range rover your whole life, read everything about it, stared at images of it and basically knew it was the one for you all to test drive a completely different car and fall in love with it instead. You're a student, like you could afford a Range Rover?!
Anyway, the same could be said about your career but on a much larger scale. It's all well and good when you're hitting the books and studying to be Head Of Partner Relationships with a large corporation until you get to your internship. Doing an internship lets you test drive your chosen career first to make sure it's right for you before you make the plunge full-time.
You get to test drive your chosen career! p.s. choose a Porche
You might find your future employer
If you're the opposite of me and the concept of going into an office full of other breathing real-life humans doesn't make you contemplate ways of faking your own death, then an internship could be exactly the catalyst that can land you an actual salary paying opportunity.
If you impress the pants of them by taking a genuine interest in the role, following instructions, exceed their expectations and by taking initiative when possible and not just for organising Friday afternoon drinks, then your internship might land you with a job offer at that company.
And if you don't get an immediate offer of employment, there may be future opportunities on the cards. At the very least you can network and make connections that can only benefit your career later on.
Gain on-the-job experience
I have no doubt that you were the best promotional dressed up chicken KFC has ever seen, or you shattered world records when stacking shelves at Woolies, but how does that show your business marketing manager that you know how to market like it's no-one's business? If the reason you're studying at uni is because you need a degree in order to work in the particular position you're studying, chances are you've you've had little to none on-the-job experience before. An internship is your best bet to gain this.
Have you spent your entire internship cleaning up other people's cxxp?!
It's something to put on your resume
Maybe you spent your whole internship doing janitor jobs instead of working on proposals as promised or getting coffees instead of the surveying and fieldwork you were excited to be taking part in. And unfortunately, the person you had to report to made Kevin Spacey's character in horrible bosses look like the Pope.
Would you prefer to be pool side?
So it wasn't sunshine, lollipops, and rainbows and you certainly didn't get offered a million-dollar salary, company car and conferences to Hawaii you were secretly fantasising about. But was it the end of the world? I mean it's still something to put on your resume no matter what and it always could be worse.
Are you A. B. or C.?
A) Are you a; I could be working but prefer to spend all my energy 'not working' instead type?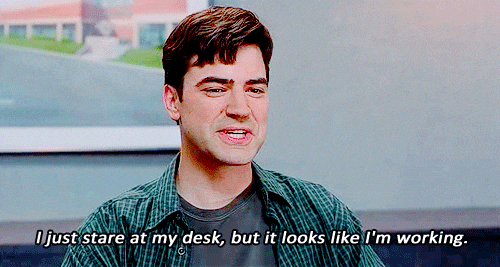 B) Are you a; Just be positive and hope for the best type?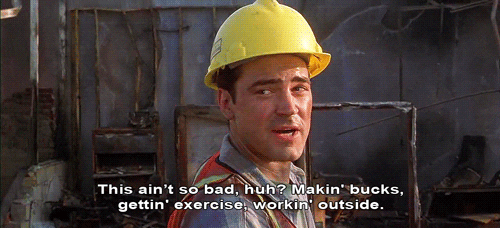 C) Are you a; I just can't get enough of being a 'people person' person?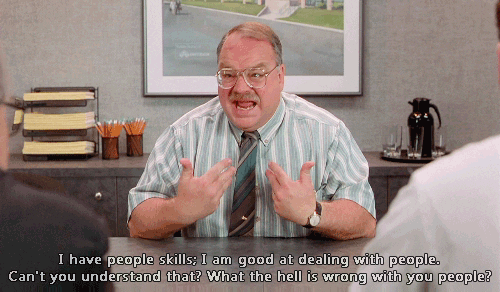 Working in a small business or have one of your own? Then enter this great competition – click here!
WIN! $60,000 worth of small business support & lunch with David Koch! This competition has now ended.