An analysis conducted by the UNSW's City Futures Research Centre yesterday claims that "perverse" tax incentives are contributing to Australia's housing affordability crisis by encouraging investors to leave properties empty.
The research estimates that there are around 90,000 empty homes across the Sydney metropolitan area.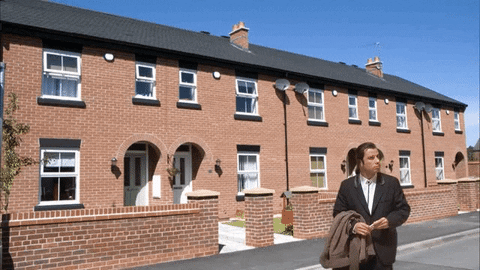 Researchers Bill Randolph and Laurence Troy told The Sydney Morning Herald that the tax breaks are a national scandal.
"Losses against a rental investment can be offset by negative gearing and resulting capital gains taxed at a reduced rate when the property is eventually sold. Leaving housing empty is both profitable and subsidised by government. This is taxation lunacy and a national scandal."
Treasurer Scott Morrison responded to the analysis, pointing out that the statement was slightly inaccurate. "You cannot negatively gear a property unless there is a genuine intention to derive income from that property. Simply maintaining an empty home without any genuine attempt to rent it out does not allow you to negatively gear that home."
He then went on to slam Labor's proposed changes to negative gearing, because that's what Scott Morrison does. "Labor have not looked into the damaging effects their proposals will have on mum and dad investors, house prices and rents."
The research compared the vacant dwellings with the rate of returns that the investors gained from rent. It found that properties in suburbs with lower rental gains, but higher expected capital gains were likely to be unoccupied and hinted that owners were intending on the growing value of the home.
The suburbs with the highest vacancy rates were the Sydney CBD, Haymarket, The Rocks, Manly-Fairlight, Potts Point-Wooloomooloo, Darlinghurst, Neutral Bay and Kirribilli, which all exceeded a 13 per cent vacancy rate.
The paper says that soaring house prices due to scarcity is a "major myth", instead blaming a highly skewed housing taxation system.
Singapore imposed a 16 per cent tax on unoccupied investments after facing the same issue, with Canada looking to follow suit. Whether we will impose similar reforms to our own tax system is uncertain at this stage, but with the federal budget and election creeping closer, it could be a point of contention among the parties.
Story: News.com.au