New research conducted by Juggle Street has revealed that working parents in Australia are costing a massive $23.92 billion in lost productivity each year.
When breaking the figure down, the biggest cause is due to stressing about family issues whilst on the job, ticking up $12.64 billion of the total loss. $5.68 billion is attributed to dealing with family issues at work, $2.44 billion on arriving late or leaving early due to family issues and $3.15 billion on carer and 'sickie' days due to family issues.
Before we go any further, I'd like to flag a small word that sums up all of this quite nicely.
LIFE.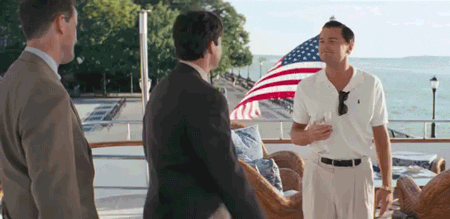 And it's been around way longer than the human concept of money, so I'd like to think that it's been given right of way in this scenario.
Parents certainly think so, with 70 per cent taking advantage of up to 10 days carers leave in the past year (both sickies or official) to deal with family issues.
Juggle Street head-honcho David James agrees that the struggle is indeed, real.
"People are continually battling with the challenges of raising a happy, healthy family while trying to manage their career," he says.
"At the same time, they're saying that work-life balance was more important than dollars and cents."
Half of all respondents said they would happily take a pay cut in a new job if it were more family friendly or flexible. Well yeah, what good is money if you can't spend it with the people you love? Or buy really nice things.
Fifty-three per cent of young parents also felt overlooked when it came to work promotions or new responsibilities.
As a function that's necessary to the perpetuation of our species, I would like to think that money continues to come second to procreation, but there are some take-home points in here.
Primarily, parents are finding that after-school care is the biggest source of pain, with demand in Sydney's CBD reaching far beyond the current supply. Mr James isn't feeling very optimistic about it either.
"This is further evidence that parents aren't getting the support they deserve and this situation won't change any time soon."
Let's hope that this research sheds some lights on the issues so that steps can be taken to improve the lives of stressed out mums and dads.