As a consumer, negotiating silver-tongue salespeople and 'smoke and mirrors' marketing strategies can often leave you crying for mercy at the wheel of a newly purchased secondhand lemon.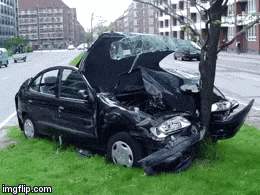 According to the Australian Competition & Consumer Commission (yup, that's what the ACCC stands for), "when you buy products and services they come with automatic guarantees that they will work and do what you asked for. If you buy something that isn't right, you have consumer rights."
In Australia both products and services are covered under Australian Consumer Law. As a consumer, this law covers your purchases in situations where the goods purchased were faulty or falsely advertised; and with regards to services, it provides a guarantee in situations where the service was not performed to an acceptable standard and or damage or loss is incurred.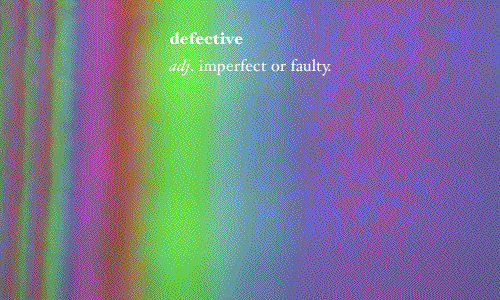 Let's say you have purchased a brand new pair of kicks and Mum (for argument's sake, of course) has been kind enough to let you wear them out the store. A few steps in those bad boys quickly reveal faulty stitching, and it looks like another kilometer in these hoof-holders and you'll have yourself a new pair of thongs.
In this instance, a claim can be made with the shoe store, as the shoes did not meet the quality conditions expected from such a product. Examples of a product that is deemed faulty include: if it doesn't do its job (you had one job shoes, walking), if it has a defect, if it doesn't last the distance or if the product's appearance is not of an acceptable quality.
There is however a flipside to consumer rights, for instance, if the shoe salesperson identified the stitching problem prior to sale, making you aware of the product's issue and the reason behind it's bargain price, you are not eligible for a refund.
Such exceptions to consumer guarantees also include a consumer's change of mind and the misuse of a product that causes fault or damage. So if you've had a change of heart post-purchase or your shoes have doubled as a schooner glass, you might find you haven't a shoe to stand on when it comes to a refund.
When it comes to seeking a remedy from a retailer, you will need to provide proof of purchase. If you have misplaced your receipt, don't fret; an alternative proof of purchase will suffice, such as a credit card or bank statement.
Be sure to know your rights as a consumer. Sure, a faulty shoe is probably the least of your problems, but when you start entering the quadruple figures, it pays to know what laws are on your side, in case you're left with lemons.
The Australian Competition & Consumer Commission website outlines the specifics of consumer rights in a detailed and easy to ready format. Be in the know!