If you do decide to pack up and move on from your current job, it's important that you do so in a way that will benefit both you and your employer, even if it felt like you were living the plot from Horrible Bosses.
In a world of increasing uncertainty, burning professional bridges will leave you with less outs if things go pear shaped, making it harder for you to, for lack of a better phrase, go crawling back.
Here's what to keep in mind when telling your boss to shove it (in the nicest way possible.)
---
Negotiate your notice period
---
The majority of workplaces will have a contracted notice period of two to four weeks. This gives the employer enough time to find a suitable replacement to fill your role.
This doesn't mean you can't negotiate a date that works better for you. Sit down with your boss and discuss your final weeks, what needs to be done by then and how you might be able to speed up that process.
If they don't let you go early, take it as a compliment – you must have some pretty big shoes to fill.
---
Put it in writing
---
While you'll probably want to tell your boss to their face, they'll definitely want your resignation in writing too. It's a good idea to have this at the ready before you arrange the meeting.
Try to keep it simple and avoid being negative or boasting about your amazing new startup company. It's neither the time nor the place, so settle down Mark Zuckerberg.
If you're not sure how to write a resignation letter, don't worry, Seek have got you covered.
Tie up loose any loose ends
Make sure that any projects you are working on are completed or can be easily picked up before you leave.
If you have important contacts at associated companies or accounts that are vital to the role, make sure you catalogue all of the information before you depart.
---
Don't get lazy
---
This one should speak for itself, but it's surprising how many workers are quick to throw their feet up as soon as they resign.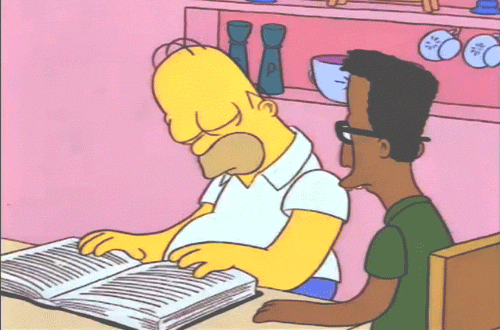 Continue to follow normal working procedures right up to your last day. How you act in your last weeks is a reflection of your character and I'd hazard a guess that you don't want to be viewed as the scumbag that spent 90% of their time on YouTube.
---
Don't steal office supplies
---
Do you really need five fucking staplers? Put them back in the stationary cupboard.
---
Don't leave a mess for the next person
---
When you get a new rental property, you expect it to be clean and tidy by the time you move in or the previous tenants can kiss their bond goodbye, right?
The same principle applies to the state in which you should leave a job. Only in this situation, your bond is not cash money, but your slightly more valuable professional reputation.