Regardless of motivation or location, get ready to giddy-up for the buzz and buffoonery that signifies a Great Aussie Long Weekend.
---
E is for EAT
---
Easter Bunny, Easter Schmunny. Yes, everyone loves a fluffy mammal, but did you know Australia's native bilby is seriously endangered? Support the cause and chomp the ears off one of these little cuties instead.
Gorge yourself on some fresh seafood, crank up the barbie or why not visit one of Australia's organic farmers' markets and lessen your need for a complete sugar detox on Tuesday.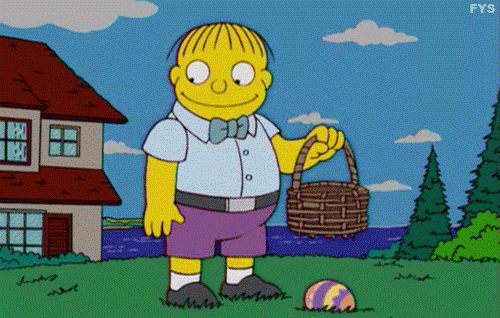 ---
A is for ATMOSPHERE
---
Act like a ratbag youngster at Sydney's Royal Easter Show, channel your inner hipster at Canberra's National Folk Festival or try not  to snort out loud at the hilarity of the 30th Melbourne International Comedy Festival.
Check out some medieval magic at the Queensland Museum's Symbols and Splendour exhibition, beret-up for Perth's French Film Festival or if you're in Adelaide, try to keep your shoes on for at least a few hours at the Oakbank Easter Carnival.
---
S is for SUN
---
With the doom and gloom that comes with the phrase, Winter is Coming (unless you're a GOT fan), make the most of these beautiful Autumn days lolling about at one of Australia's stunning beaches, or ditch the mod cons and go bush for a few days.
If you're in the Sunshine State, head for the coast to catch a glimpse of the 68th annual Brisbane to Gladstone yacht race or even better, borrow the old man's tinny for a bird's-eye view of the action.
---
T is for TUNES
---
From Kendrick Lamar to Noel Gallagher to Jackson Browne, a stint at Byron Bay's Bluesfest will have you dreaming of Gibsons and Fenders, or if you're hanging out in downtown Brisneyland, check out the smaller scale tunes at one of your local watering holes.
Sample a cheeky cocktail or two at one of Perth's best bars, update your collection with a tour of Melbourne's most eclectic record stores or prepare for post-gig ear ringing at one of Adelaide's top live music venues.
---
E is for ENTERTAINMENT
---
Head to Sydney's Autumn Racing Carnival for a flutter, catch a host of unabashed exhibitionists at the Australian Street Entertainment Championships on the glittering Gold Coast, catch a flick the old fashioned way at one of a collection of dwindling drive-in theatres or if you're a mad sporto, settle in for some man-shed-time with a jam packed weekend of footy.
---
R is for RELAXATION
---
Follow more peaceful pursuits? Enjoy some cruisy exploration on two wheels, embrace your inner namaste-ness with a yoga session, head to the local rec area for a gourmet picnic or just curl up on a comfy couch with a good read. No guilt trips here.
So whether you're embracing religious or cultural traditions, catching up with old mates and family, or giving your eyes, ears or palate a treat, make it a happy one.