If there's one thing everyone can agree on, it's that debt SUCKS, and with rising tuition fees and government funding cuts, uni students seem to be getting the shit end of the stick.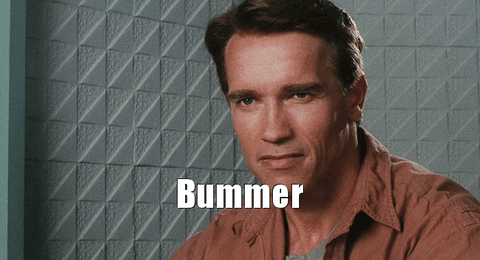 However, it seems thousands of Australian students have found themselves a "sweet" option for paying off the heap of money they owe: sugar daddies.
And no, I'm not kidding.
According to SeekingArrangement.com, one of the world's largest sugar daddy dating sites, more than 80,000 "young, educated and broke" Aussies (also known as sugar babies) have signed up with hopes of scoring some cash in exchange for company.
Students sign up to Sugar Baby University with their student email addresses and receive a free premium membership to the site. From there, they connect with willing benefactors who exchange money or gifts for romantic or sexual experiences, or relationships.
And no, I'm still not kidding.
SeekingArrangement.com recently released its annual rankings of the fastest growing sugar baby schools and good ole University of Sydney snagged the top spot in Australia, with 90 new sign-ups in 2015 and about 300 students registered in total on the site.
Here's a look at the 20 universities with the greatest rise in sign-ups last year:
University of Sydney — 90
University of Newcastle — 85
Queensland University of Technology — 81
Royal Melbourne Institute of Technology University — 78
University of Queensland — 75
University of New South Wales — 75
University of South Australia — 65
University of Wollongong — 63
Deakin University — 60
Victoria University — 55
Griffith University — 54
Macquarie University — 53
La Trobe University — 45
University of Melbourne — 37
Edith Cowan University — 36
Monash University — 35
University of Adelaide — 32
Southern Cross University — 31
Curtin University — 25
Australian Catholic University — 24
(I hope I'm not the only one who sees the irony in the last one.)
The site says college sugar babies make an average $3,000 in monthly allowances.
"Some see this as a controversial solution," said Brandon Wade, founder and CEO of SeekingArrangement.com.
"In reality, SeekingArrangement.com has helped facilitate connections that will foster the futures of young women, and even some men."
Of course, not everyone who signs up actually follows through with the dates and exchanges, but that hasn't stopped nearly two million students worldwide from joining the site.
That's right, Australia, you're not alone. Nearly a quarter of a million students in the United Kingdom have also joined.
Maybe some of you wouldn't swap sex dates to be debt-free through uni, but for others, it's an irresistibly sweet deal.