If you were watching The Today Show this morning, you likely saw the creator of the new app Sociabl drown on national television.
And it was savage.
Brandon Reynolds is the highly enthusiastic brainchild behind the app that claims to connect fans to their idols for a fee, half of which goes to a charity of the celebrity's choosing.
The only problem here is that a lot of the celebrities advertised as contactable through the app have no idea of it's existence, let alone that people can pay a premium to talk to them.
You gotta give the guy props on the idea, but I'd imagine that a rather important aspect of the app is having the permission of the celebrity.
If you have the stomach required to squirm through the interview, you'll watch an understandably angry David Campbell give poor old Brandon an absolute grilling – because he is listed on the app, and had NO DAMN IDEA.
Brandon's response? "We're not a major fraud!" Ooft.
After claiming that he sought permission from the respective PR companies, follow-ups spoke to the contrary, with most companies denying any involvement with the app whatsoever.
To add to the embarrassment, Brandon claims that popular music star Will.I.Am is also down with the app, but is again shot down. It's like watching a car crash in slow motion.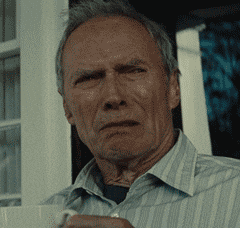 The lesson to be learnt here is that if you're going to go on television to spruik your shiny new app, you should probably make sure that it checks out, especially if the person interviewing you is LISTED ON IT! Dammit, Brandon.