If heat in property markets across our capital cities has left you struggling to save the deposit you need to enter the game, you may want to consider heading down the rentvesting path.
That is – buying an investment property where you can afford, but renting in the area you want to live. Essentially, it's the best of both worlds, live where you want and buy where you can.
This means that first home buyers (many with busy office jobs in the CBD) are now faced with the prospect of buying a more affordable home out in the burbs. But lengthy daily commutes and life away from mates and city living can make the dream of home ownership less appealing.
Heidi Armstrong, Head of Consumer Advocacy at Liberty, shares her tips on getting the best of both worlds and why you should consider rentvesting.
---
Lower deposit
---
Because the house is further away from the city, chances are you can buy it for less. This means the size of the deposit needed is lower and won't take as long to save.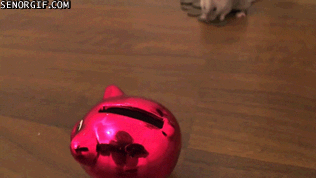 ---
Rental income
---
Putting tenants in the property means it will start to generate a rental income that you can put towards mortgage payments.
Depending on the size of the property and the rental return, it may bring in the same amount of rental income that you pay for your smaller inner-city rental. Or, if it is less, then you may only have to top it up a bit each week and may potentially claim this shortfall as a tax deduction.
---
Negative gearing
---
Unlike loans for owner-occupied property purchases where the mortgage is not tax deductible, loans for property investment purposes are generally tax deductible.
Of course, for most rentvestors, the ultimate goal is to also see the value of the property increase over time and debt levels reduce. 
---
Budget flexibility
---
When you're renting, you can adjust your budget when and if your financial circumstances change. It gives you the ability to move down (or up) to a property that makes sense for you financially.
So, if you get a job promotion, you can upgrade to a better neighbourhood and live the dream, or, if you're saving for an overseas holiday, you can down-size for a year to a smaller space and save.
---
Lifestyle
---
Renting close to the city, the beach, or your family means that younger generations can continue to live the lifestyle of their choosing.
Commute times are smaller with easy access to bars, cafes and social activities.