They may not have the largest territory in Game of Thrones; however, the Lannisters are sitting on a gold mine when it comes to money – literally! Dubbed the richest family of the GoT series, fans of the show believe that their tremendous fortune is due to their throne on Casterly Rock being built on a gold mine, the fact they're 'good bankers', and their dedication to the family motto, "a Lannister always pays his debts."
To help celebrate the return of Game of Thrones to our screens, ING Direct has shared five simple ways you can save like a Lannister and become your own Master of Coin.
---
Pay your debts
---
We said it before and we'll say it again, a Lannister always pay his debts. By getting into the habit of paying things off quickly, you'll be in a better position to pocket the extra cash you save.
Rather than keeping with modern society's 'spend now, pay later' culture, take control of your spending and put a leash on what you're buying on credit.  The less you owe, the more you're able to save.
---
 Sell off your kingdom
---
Because most people aren't sitting on a gold mine like the Lannisters, it's important to remember: one man's trash is another man's treasure. Things that are still in good condition like unused clothes, sports gear and home appliances could provide you with some extra pocket money if you are happy to sell.
Clean out your closets, round-up your old books and sort through unwanted ornaments. Set up a garage sale, list them online or head down to the local markets and make some cash on these unwanted items.
---
Live large at your own castle
---
If Game of Thrones can teach us anything, it's that Lannisters love to drink…and eat…and drink! They also know how to host an eventful dinner party. One way to spend less is to learn how to cook and entertain at home.
Instead of spending money at a local restaurant, invite your friends around for an evening at your place. Another way to save on costs is to set a theme and request everyone bring a dish that is reflective of said theme. Not only will this make it even more affordable for you as the host, it will also save you time.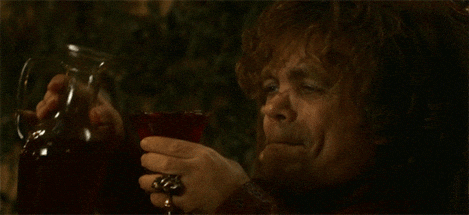 ---
Use your assets to your advantage
---
If you're anything like a Lannister, you know how to take advantage of the assets you've got and make the most of them.
Why not spruce up your spare room and list it on Airbnb? Not only is it a great way to make some extra pocket money and help you save cash, you'll also have the opportunity to expand your kingdom by meeting new people.
---
Keep a rein on your spending
---
A good way to save money is to keep track of your spending habits. One way to do this is to keep a weekly diary of your spending. This will allow you to recognise the small purchases you make on a day-to-day basis and how they add up.
Another idea is to have a 'no-spend' day. Leave your wallet at home and be surprised at the purchases you feel compelled to make subconsciously – not having the means to buy will highlight things you don't actually need to be spending money on.
You never know, you may just build up some great negotiating skills like Tyrion Lannister, proving you're more money savvy than you think.