If you've ever wanted to get into the stock market without having to think about it, U.S. app Acorns has got you covered.
Launching in Australia today, the app rounds up your debit or credit card purchases to the nearest dollar and invests the spare change in one of the five diversified portfolios of your choosing.
To the market un-savvy, Acorns is essentially a piggy bank that takes your spare change and invests it in the way that you choose. The portfolios you can choose range from conservative through to aggressive in five levels, leaving the hassle of brokerage and choice of investment to them. Bonza!
So on top of your forced savings, you'll likely see some modest gains on your money, which is more than your porcelain piggy will ever do for you.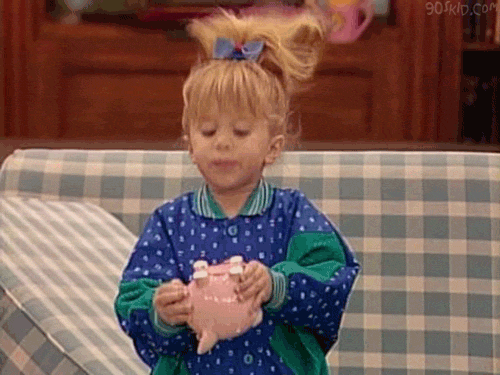 After over two million downloads in the U.S. since July 2014, Australia marks the companies first jaunt into the international market. Managing Director of Acorns Australia George Lucas (not the well known director of such films as Star Wars and E.T.) says that we've been super keen on it for a while.
"We've seen huge interest from the Australian market with over 26,000 sign-ups throughout the beta testing period. There's a real excitement about the app coming to Australia, largely due to the fact that it breaks down the barriers associated with investing such as high start-up costs and being fully invested with the minimum balance of five dollars."
What's even more appealing is that the investment committee (the people that decide on what your money is invested in) contains Nobel Prize winning economist Dr. Harry Markowitz, who is like the Michael Jordan of modern portfolios.
And with no brokerage fees or initial costs for the app, the whole service will only cost you an annual fee of $15. Sweet!
Beyond the money you can earn by investing, this is a fantastic place for people to learn the ropes without having to drop thousands of dollars and hours of research to get started.
You can download the app now for all iPhone and Android smartphones.