Australian startup Proppr are passionate about health and wellbeing.
Lines like "We're creating a radiantly healthy world" and "Global health, one body at a time" are peppered throughout the vibrant website, exuding an unequalled passion for the health benefits of their invention.
So what is it? I healthy diet pill? A super-vitamin? Mouthwash made out of tiny, invisible tooth brushes that can clean your teeth in an instant?
No, it's a stool.
Yep, that's it. It sits in front of the toilet allowing you to rest your feet on it while you relieve yourself.
You see, science tells us that the most efficient way for us to pass waste is to put our bodies into a squatting position, something that the toilets of the Western World do not freely accomodate.
The Proppr gives your home a ~stylish~ and functional way to achieve maximum efficiency in the bathroom, but don't take my word for it, have a look at some the testimonials on their website.
Nicole from Bondi says; "I get an extra 10 minutes in the morning" while Katie from Newtown exclaims "I feel completely addicted to it!"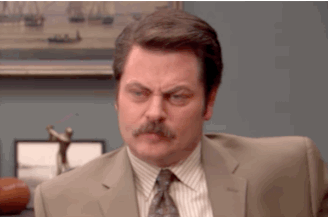 Convinced? Well you can pre-order your very own Proppr for just $149! Sure, it's essentially just a curved piece of wood, but can you really put a price on your health?
If you don't have that kind of scratch to throw around for a poop-stool, I've put together a list of things you can use instead:
Some phone books
A milk crate
An upside-down cardboard box
A normal stool
A small pile of dirt or sand
An upside-down bucket
a large rock
Happy pooping!