This time next week, me and four bloody legends are going to cram into an RV and drive ourselves up to Byron Bay for Splendour in the Grass 2016.
Splendour has become a bit of a yearly tradition for my girlfriend and I, and it usually starts just prior to the line-up being announced with our annual "we're not going this year, no matter how good the line-up is" banter, which we both know is complete and utter bullshit.
Having only missed one year since 2009, this is far from my first rodeo, and unlikely to be my last. So you could also say I've learned a trick or two during my adventures to the land of music and mud.
Gather around my fellow Splendourinos, and let me share with you some tips for making your festival experience a most enjoyable one.
---
Get an RV
---
Tents are a great budget option, but believe me, hiring an RV will change your life.
Since having access to the coveted 'RV World', we've never looked back to the peasantry of a tent. There are many benefits to an RV, and I will kindly list them for you now.
Setting up is simply driving in and parking
A cosy retreat from inclement weather
The bed is generally comfier than the floor
Standing up to get dressed
Charge your phone
Everyone in RV World is happier because of the above points and thus, many positive vibes are felt
So bundle your pals together and pitch in for a rental. I promise you it's worth every penny.
---
Road trip supplies
---
If you're coming from Sydney or Melbourne, you've got one hell of a journey ahead of you, so make sure you're prepared.
This means grouse tunes for the drive, plenty of snacks and water to keep you going, and the Triple J text line saved in your phone so you can hassle the presenters regularly.
---
Pack gumboots
---
When shit gets muddy, it will swallow your shoes whole. Mark my words.
And once your shoes are wet and gross, you'll either have to deal with them or the savvy entrepreneurs selling gumboots for $70 a pop.
Word on the street is they've implemented some kind of "woodchip" technology to reduce the amount of mud this year, but it's not worth the risk. Buy yourself some gumboots.
---
Festival supplies
---
Snacks, Band-Aids, hand sanitiser, sunscreen, bug spray, water, rain ponchos, all that shit. Bring it.
There's a general store should you forget anything, but like everything else at Splenno, they will slap your wallet with full force. So be liberal with the supplies (another benefit of the old RV) and save that cash for the Mo'rockin Wine Bar.
You should also bring speakers so you can invite everyone back to your campsite for an unofficial after party. This is a great way to piss off your neighbours.
And let's be honest, we all know you're gonna sneak in a bit of cheeky hooch. Who doesn't? Just remember – in the middle of your sleeping bag is a shitty hiding spot. Old mate John Seccy will have a field day with your bottle of Mishka Vodka as soon as he clocks off, so get creative, ya dingus!
---
Prepare for all weather
---
Temperatures up north will vary from beautiful mid-20's during the day to frosty lows at night. Be sure to bring clothes for either scenario.
You should pack things you don't mind getting dirty, because they likely will. The walk to the top bar at the main stage is slippery and full of perils.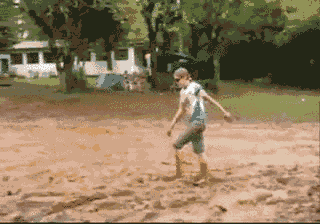 ---
Drink smart
---
Look, I don't want to encourage irresponsible drinking, but if I know you, dear reader, you're going to do it regardless, aren't you?
There are many bars to choose from in the musically soaked world of Splendour, but most will sport long lines and outrageously priced, mid-strength beverages. Drinking in this setting is an expensive endeavour, so you might as well get the most out of your money.
First of all, Splendour works on a drink ticket system where 1 ticket = 2 earth dollars. You should buy tickets as soon as you can to avoid long lines.
The beauty of a three-day festival is that the acts are usually well spaced out, meaning plenty of downtime to grab a bite to eat and just chill out. This is where the Mo'rockin Wine Bar comes into play.
This little gem will sell you full strength wine or champagne by the glass or bottle. So if you have time to kill between acts, grab a bottle of savvy-b, pull up a seat in the sun and get your buzz on.
Don't overdo it though, this place has the same RSA as any normal bar and they will throw your belligerently drunk ass into the mud if they have to. You're better than that.
And if you should find me sipping on a delicious glass of vino, feel free to come say hi, but if I don't respond to 'Matt', you'll have to refer to me as my drunk alter-ego, Señor Hopkins.
---
Download the Splendour app
---
It has all of the maps, timetables and event info you'll need to get through the weekend.
As a plus, you won't have to pull out the tattered, dorky, highlighted timetable you made in Excel. A win is a win.
---
A really cool hat
---
A must-have accessory that is both fashionable and sun smart. I'll leave the style up to you. Dealers choice.