Social media sure does have its positives; on a whole, we are better connected than ever before.
The sharing of experience and everyday life can be done with a few clicks of a button and friends, family and even business colleagues are afforded instant communication between great distances.
But the life of a social-butterfly stuck on the web isn't all 'likes' and 'follows', it also has its drawbacks.
According to a survey conducted by the Australian Psychological Society in 2015, almost one in four adult Australians report being heavy social media users.
So without further ado, here are five pitfalls of social media that you need to avoid.
---
The productivity decoy
---
"Right, three hours till deadline, better burn the midnight oil eh? Wait a minute! Onions don't belong on a Halal Snack Pack!"
Distractions, HSP Appreciation or otherwise, disrupt workflow. Whether we are talking a day job or university, social media can be a hefty productivity blocker.
Fail videos could be getting in the way of completing your daily duties.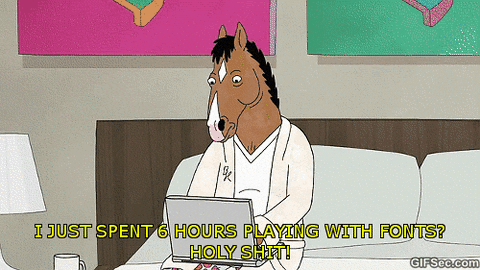 ---
Not so social after all
---
The ease of staying connected with friends and family through social media could be affecting your real life relationships.
The convenience of social media may have you substituting the real thing; let's face it, real relationships are far richer in emotional and physical contact.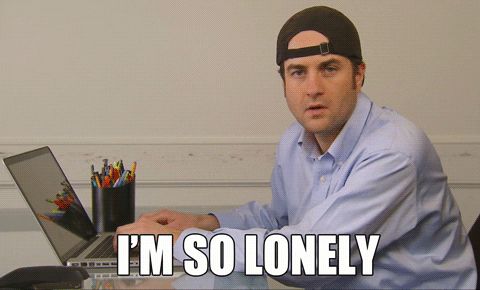 ---
Private parts
---
The general rule with social media is "You only get out what you put in", the more you share, and the more your online status increases. At the same time, over exposure of your personal life can have adverse affects, especially where your current employer is concerned.
Consider who may be trawling your social media activity before posting. Refrain from posting inflammatory comments about your employer, workmates, family and friends. Your avid over-sharing could be the downfall of both work and personal relationships.
http://giphy.com/gifs/show-star-underage-ei3yrqLijevhC
---
The grass isn't greener
---
Let's be honest here, our online profiles are far from the real deal. One of the advantages of social media is the ability to paint your life in a rose-coloured tinge, "life is amazing and here is a cool dog I met today."
According to the same ASP 2015 survey, of those considered 'heavy users', 26 percent of Australian's are "Fearing their friends are having more rewarding experiences than them."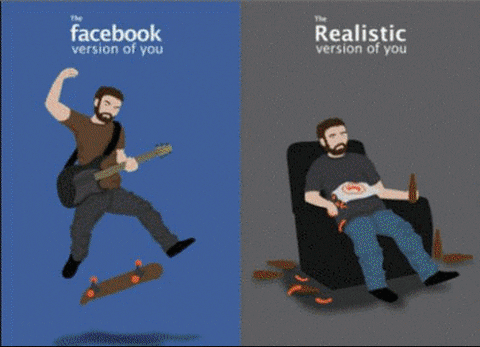 Don't get caught up in the lives of others, especially the idealised online personas of others.
---
Bully by the horns
---
It is seldom cyber-bullying goes un-discussed when talking about social media. It is all too often that topics raised in relation to social media are followed by ugly experiences of online attacks and abuse.
It is a tricky facet of social media to avoid, with cyber-bullies not only targeting online public forums, but also sending threats in private messages to personal profiles.
Take the recent attacks on Australian musician Thelma Plumb who, after calling out Facebook video that depicted two men in 'blackface', was bombarded with threatening private messages from Facebook users disgruntled with her comments.
Social media apps like Facebook, Instagram and Twitter are fitted with the relevant reporting procedures and should be used thusly.
Hit that report button like it's a doorbell.