Have overdue bills got you in a bind? Is last week's rent bogarting your wallet?
If you ask me – and if you're reading this, there is not doubt you are – it sounds like you're in need of some much needed leisure time. "But, Aaron!" you may squeal, "I'm broke. The Man's got me down. I've got limited funds and we all know a worthy night out is expensive." And to that, I say, "no way, Jose."
Sydney is known for its lavish and incredibly expensive nightlife. Factor in the lockout laws and you have an argument fit for a Melbournite. There is no doubt the Harbour City takes the cake for expeno drinks and inflated cover charges, but it's not all doom and gloom. With an extensive local music scene to suit a wide range of music tastes, Sydney is home to a plethora of options for those craving a live gig-o on a strict budge-o.
The World Bar has long been a haven for an eclectic weekly event calendar. From Latin & jazz open mic jams to free weekday club nights – The World Bar has it all. Infamous for its concoctions served in Teapots, the cheapskate's golden ticket therein lies with the bar's Wednesday night event, The Wall.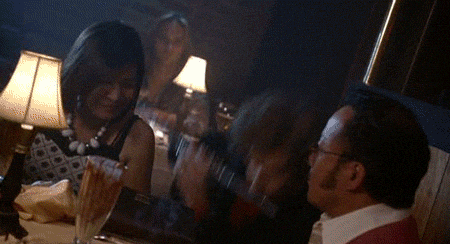 This weekly party has been pumping since 2010 and features a night of sweatbox dance jams from upcoming DJs and producers. It's free entry before 10pm and 'TEA4TWO' between 9 and 10pm; that's free entry and a free drink! If that doesn't get your thrifty heart tickin' I don't know what will.
School nights at Enmore's Slyfox are reserved for $10 jugs, Djs and live bands. Cheap drinks and free shows are commonplace at the Slyfox and its beauty lies in its diversity of sound and events, ranging from all the heavy metals to all the indie petals and EDM spectacles in between.
Saturdays at Mr Falcon's in Glebe take care of your funk, soul, hip hop and reggae needs. DJs and emcees aplenty, Mr Falcon's boasts cosy décor and chilled vibes to go with a free night of groovin' moovin'.
Frankie's Pizza By The Slice has quickly become a popular free gig hangout. Covering a vast spectrum of genres, every night of the week is free gigo night at Frankie's. Not only is the venue a great place for checking out new and upcoming acts, there is pizza within reach. So chuck a mosh and chow a pie. Frankie's one downfall is, despite free entry, the drink list will have your wallet cowering in fear.
If live, loud and ludicrous is your thing then you can't go past the venues that are at the heart of Sydney's punk, hardcore and alternative scenes.
The Red Rattler is a representation of Sydney's independent creative community; rugged, industrial and free-spirited. With its antique roadshow décor and red curtains, it's sure to charm the pants off you before the music even hits your ears.
Local shows range from $10-$15, and while some lesser known international acts do cost a little more, the real saving lies within the venue's home brewed beer on tap. Sink some Rats Piss and check out a live gig without stressing the Velcro on your money manager.
Another staple of Sydney's DIY scene and somewhat of an institution, Black Wire Records is a one-stop shop for all your local punk, hardcore and alternative needs.
Showcasing local, national and international artists, Black Wire, like the 'Rattler, plays home to all things DIY. Shows are at an average cost of $10, with the occasional Sunday show costing a meagre $5. Due to the size and nature of this venue, it is not licensed. But BYO is welcome, granted you clean up after yourself and aren't a dickhead to the neighbouring businesses. A great place to catch a weekend show at a low price, and even have some spare change for a tallie.