Buying a car can be one of the most expensive purchases we make in our lifetime next to buying a home, so it's important that we consider the upfront and ongoing costs associated to avoid unnecessary strains to our budgets.
Paul Ryan, CEO of Eccho Me, a free mobile app that lets you access hundreds of independent finance professionals at your own convenience, has had more than a few car-related finance questions since launching the Q&A app in early March.
He's shared with The Hip Pocket the top 5 things people forget to think of when purchasing a car.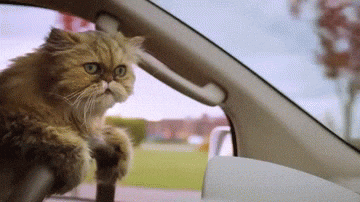 ---
Stamp Duty
---
When you go to buy a new or used car, you will have to pay a one-off stamp duty tax.
Rates for stamp duty differ across all Australian states and territories, and can set you back more than $1,000 in some cases, so make sure you consider this cost when purchasing your next car.
---
Third party insurance
---
Compulsory third party insurance (CTP) is something that all vehicles are required to be covered by in all states within Australia, so unfortunately, you can't hide from it.
CTP, sometimes referred to as a 'greenslip', covers the medical expenses of a third party driver (the other person) in the event of an accident involving your car.
In some states, it is included in the cost of your registration, but make sure you check because if not, it can typically cost around $500.
---
Maintenance and ongoing costs
---
Buying a car is a pretty big financial decision, so it's important that you take a look at the ongoing costs and maintenance involved so you know what effect the car will have on your ongoing budget.
According to recent data released by insurers RACQ, in Australia, ongoing costs like cleaning, servicing, tyres, as well as depreciation average at $225.08 per week for a medium sized car.
---
Fuel consumption
---
The average driver in Australia spends $146 on petrol per month according to data released by Canstar in 2015.
So if you plan to use your car regularly, you will need to budget for almost $2,000 a year for petrol.
---
Parking
---
Australia's parking fees are some of the most expensive in the world and we don't often think about how much money is leaving our pockets to pay for it.
The average monthly cost to securely park your car in Sydney is $750, with Brisbane not far behind on $660. That's more than $8,000 on average per year. Maybe it's time to start taking the bus?