While most of the world still considers it an illegal substance, sweet Mary Jane is a booming business in the US. And now that it's contributing big bucks to the economy, Marijuana Business Daily have created an annual report, and the trends are looking impressive.
According to the site, the US ganja industry will contribute a massive $US44 billion to the country's economy by 2020, assuming that the current legalisation and business trends continue. As of now, the industry generates $14 – $17 billion, less than half of what it's expected to achieve over the next four years.
Supplementary revenues will stem from licensing fees, taxes, marijuana tourism, employee spending, job creation and real estate growth.
The report also estimates that pot sales themselves will grow to $8 billion in just two years, having already risen by 20% over the past year. That's some massive growth, and I'm not just talking about the plants!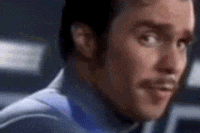 Marijuana Business Daily also says that sales of reefer to the everyman could outgrow the medicinal market.
"Sales of recreational cannabis could surpass those of medical marijuana as early as 2018, though medical marijuana revenue will continue to make up a big piece of the pie."
Whether you think that legalisation is right or not, you can't deny that these are some massive numbers, and you can get a cut of the action by investing.
Rick Gilchrist, co-founder of Frontier Financials Group says if you're keen, you should target "ancillary businesses that don't directly involve the marijuana plant and can operate anywhere legally."
These could be companies that produce growing and harvesting equipment, or even medical containers that are used for storage and transportation.