Not all investments are about money, the universal notion of giving back is seen as one of the most rewarding and positive ways of creating a 'great good' within the world.
The most rewarding aspects of volunteering all come back to the basic idea that an individual can give to someone else and receive something greater back. You can be a teacher helping others learn a skill, cleaning the streets, lending a hand to the poor or building houses for those who seek shelter. Anyone who contributes to making the world a better place, whether it's on a small community level, or packing your bags and heading overseas to spread the wonder of positivity, volunteering is one of the most rewarding activities that one can participate in.
Travel and volunteering go hand in hand and as a seasoned traveller, I can tell you that being able to see other countries while lending a hand to help create a better community is a feeling that will fill you with warmth and happiness. As an international volunteer, you can give back while learning something yourself; a language, a way of life, or how one person can make a difference in someone else's life in a huge way.
The rewards of volunteering can also be summed up into three extraordinary feelings that arise when lending a hand for a greater cause.
---
The feeling of accomplishment
---
Weather you celebrate with a pat on the back with the new people you've met, or by throwing your hand in the air while 'Don't You Forget About Me' plays in the background, the feeling of achievement gained through helping an organisation, community or person is absolutely incredible.
---
The feeling of helping someone that really needs it
---
What I call the "Superman feeling." Maybe you're a Clark Kent who silently lends a hand without the need for praise or accolades, or a Superman, who yearns to be seen helping those in need to set an example for others to live by.
Both are equally amazing and offer satisfaction through being involved in something outside of your personal realm. The "Superman feeling" is the childhood ideology of trying to change the world, one step at a time. Seeing that change in your immediate world can be incredibly rewarding.
---
The joy of meeting new people, learning new skills and gaining new experiences
---
While most people don't volunteer to add length to their reference list or resume, it's a nice little perk that comes with the adventure. Not to mention the breadth of new experiences, skills and friends you're sure to pick up along the way.
You might not always get something out of volunteering, nor should you go searching for a reward, but never be afraid to share your stories with others. Who knows, it might inspire others to do the same.
Volunteering brings hope to those who need it, inspiration to those who observe it and great feelings of achievement to those who go out and do it. All in all, there are many rewarding aspects to volunteering and many positive outcomes for those who are kind enough to do it.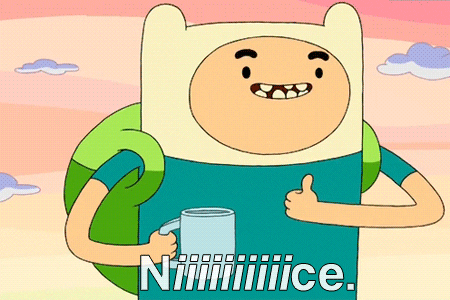 Need to include long-term travel on your resume? Here's how to do it!