Think you're pretty stoked living in Oz? Well, you should be. Apart from our breathtaking natural wonders, multicultural mix of citizens, adorable mammals, great weather and not bad beer, 'Stralia has ranked 9th on the United Nation's World Happiness Report. But who's pipped us at the post (again) this year?
---
8 – New Zealand
---
The Land of the Long White Cloud is certainly a location to be haka-ed.
Surreal landscapes, active volcanoes, undie-staining adventure sports, steaming geysers and a drop or two of the world's best sav blancs can all be found in a place PJ (The Lord of the Rings and Hobbits) has deemed 'the perfect middle-earth'.
---
7 – Netherlands
---
Quaint windmills, fields bursting with tulips, buttery poffertjes (teeny, tiny, scrumptious pancakes), Heineken and Vincent Van Gough.
The Dutch also have a heritage that is rich with liberal personalities and an open-minded way of seeing the world. Need proof? Visit Amsterdam.
---
6 – Canada
---
Canada's seams are literally bursting with endlessly flowing lakes, rivers and waterfalls (including majestic Niagara) and it's one of the few places in the world where you can ski and surf in the same day.
Liberalism (they legalised same sex marriage more than 10 years ago), maple syrup and their very own version of Hershey's chocolate add to their cred.
---
5 – Finland
---
It boasts a super-casual education system (no uniforms, shorter school hours and little homework), soothing saunas, a mega-egalitarian outlook (Finnish women occupy over 40% of national government positions) and sublime views of the Northern Lights.
It's also the home of Santa Claus. Nuff said.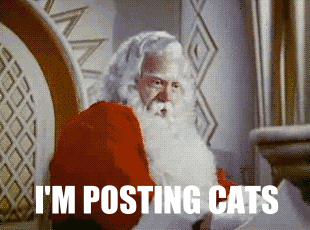 ---
4 – Norway
---
Norway has an incredibly low crime rate, the world's highest number of electric cars and something called Allemannsrett, which is a 'freedom to roam' law that allows anyone to pitch a tent, check out a fjord or hike through any wilderness that is non-cultivated.
It also produced this fine little Nordic number.
---
3 – Iceland
---
This republic banned strip clubs in 2010 because they were 'ultra-feminist' and was also the first country to elect a female president.
Iceland boasts reindeer, a natural phenomenon that shits all over fireworks (Aurora Borealis), a quaint Christmas Eve tradition of a good read (Iceland publishes more books per capita than any other country) and a sneaky chocolate rendezvous in bed.
---
2 – Switzerland
---
Low unemployment, a good healthcare system, crazy festivals and of course, jaw dropping scenery. Hiking, biking and an insanely good public transport system also means getting out and about (including to a myriad of neighbouring European cities) is a breeze.
Oh, and there's also the cheese. The one with the holes in it. Heaven.
---
1 – Denmark
---
Winning the title three out of four times since the report's inception in 2012, Denmark's biggest drawcard seems to be work/life balance. A working week of 37 hours and 5 weeks of holiday a year is a great start.
Combine that with the art of 'hygge' (snuggly fire time in winter or social gatherings in quaint little cafes when it's warmer), a forward thinking health care system and a two-wheeler culture (50% of Copenhageners commute by bike every day) and you've got a somewhat back-to-basics approach that inspires further reading. Do it. And bring on the happy.