Mark Wahlberg and two of his brothers own a small burger chain in the US called – get this – Wahlburgers.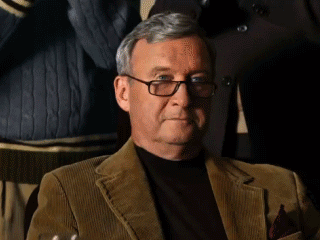 Based in Boston, Mark, Donnie and Paul just signed the papers for 5 franchise groups to open 30 of the burger restaurants in 7 US states: Massachusetts, California, Georgia, Michigan, Ohio, North Carolina and South Carolina. As of right now, there are just 7 of the restaurants open.
Brothers Mark and Donnie first found success in the form of the boy band New Kids on the Block, whereas Paul is a classically trained chef that's been in the industry for over 30 years. You probably also know that Mark is a bit of a big shot actor, starring in movies like The Italian Job, The Departed, Ted and Transformers: Age of Extinction to name a few.
Over the next five to seven years, Wahlburgers plans to open a whopping 118 new restaurants in total.
And while the company is rather secretive when it comes to their financials, CEO Rick Vanzura says that the already established locations make about $5 million worth of sales each year. Those are some pretty impressive numbers.
Competitor Shake Shack has 41 company-owned stores bringing in roughly $5.4 million a year by comparison.
The typical price of meal will set you back around $15 for a burger, side dish and drink. They also have a full bar, so you can get your drink on while you gorge on delicious food and silently appreciate the name.
Wahlburgers! it's genius!