How devastating is it when you can't be close to your Valentine on the notorious 14th of February? The things you'd do just for a simple embrace from your lover…
Oh, wait. The Hug Shirt can make that possible, even with the distance!
No, it can't magically transport your Valentine to you, but it can transport their hugs. According to its website, the Hug Shirt was invented in 2002 and was the world's first "haptic telecommunication wearable."
Sensors in the shirt feel the strength, duration and location of touch as well as your warmth and heart rate to send to your distant lover. Actuators in the shirt will recreate the hug so your partner feels the tight squeeze from afar.
All you need to successfully recreate this embrace are two Bluetooth enabled smartphones and two Hug Shirts.
It's as simple as sending a text, but instead of boring words, you're sending something ten times more personal: human touch.
Of course, this wearable technology isn't just for people in a romantic relationship.
Away from your kids on a business trip? *Hug Shirt*
Did you move away from your parents? *Hug Shirt*
Miss your brother's good ol' bear hugs? *Hug Shirt*
Wishing you could squeeze your grandma? *Hug Shirt*
Want to give inconveniently timed hugs to your pals for the lol's? *Hug Shirt*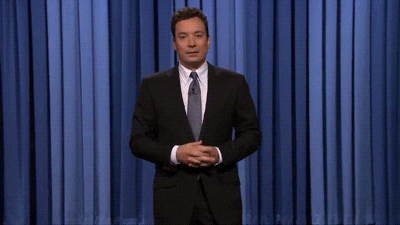 After all, the shirt was created in Women's, Men's and Children's styles. I'm optimistic that they'll make it for pets soon too, so you can also feel your puppy's cuddles whenever you want!
How the animal feels about ghost hugs is another issue altogether.
And the craziest part? IT'S WASHABLE. Yes, TECHNOLOGY that you can wash. Mind = blown.
Inventors of the Hug Shirt Francesca Rosella and Ryan Genz co-founded the parent company CuteCircuit and presented the garment during their show at the New York Fashion Week.
The Hug Shirt should be making an appearance on the market in 2016.
But the company's forward-thinking creations don't end with the Hug Shirt. They also created the world's first Haute Couture Twitter Dress, worn by Nicole Scherzinger at the super-fast 4G mobile network launch event for EE, a UK mobile network operator and internet service provider.
The Swarovski crystals on the dress made it sparkle, but it's the 10,000 Micro LEDs that made it one of a kind. The lights created animations and showed Tweets in real time from Scherzinger's fans who used the #tweetthedress hashtag while she was at the event.
Katy Perry is another A-lister who's worn CuteCircuit's fashion tech, from a Met Gala gown, an iTunes Festival skirt and an American Idol bodysuit!
Now if only we could get Katy Perry to send us a virtual hug with a Hug Shirt, then life would be complete.