Getting out of bed is tough, especially on a Monday after a big weekend. But what is it that drives us to throw off the blankets?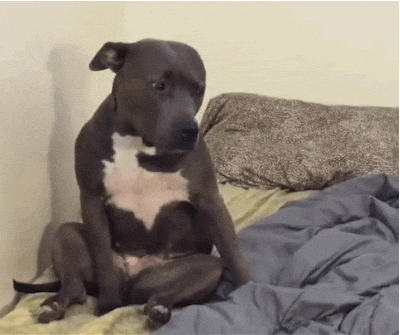 Well, leading insight platform Qualtrics have found the answers, collecting data from around 6,250 participants from Australia, Canada, France, Germany, Greece, Ireland, Italy, the Netherlands, New Zealand, Poland, Spain, Sweden, the United Kingdom, and the United States.
The survey involved questions around productivity, work/life balance, punctuality, job hunting, management and more.
According to the results, the biggest motivator for Australians was working to support themselves and their families, and the top priority when job hunting is salary, followed by work/life balance and location. At the lower end of the list (ie, the things we couldn't give a shit about) was the option for remote work, company direction and health benefits.
So it looks like we're a country that's driven primarily by extrinsic motivators, or in other words, we just want the damn money, brah!
We also have the highest proportion of people in the world working to build wealth, clocking in at 15%. Then there are the people that obviously have the best damn jobs in the world, with 13% of us working for the enjoyment factor.
We're also slightly less productive than the rest of the world, claiming that 67% of our work time is productive, compared to the global average of 70%. Not surprisingly, the ever efficient Germans ranked themselves as the most productive, while Italians put themselves at the bottom of the list.
Some other interesting findings include Australians spending just 15 minutes per day on social media, compared to the global average of 17.4 minutes. Ha, yeah…us too…
Only 13% of respondents think that their co-workers are worthy of their time outside of work hours, while our Kiwi friends clearly hate their colleagues, with only 7.4% of them responding in the same way.
52% of us are extremely or moderately satisfied with our work/life balance, which is just below the global average of 55%.
Interestingly, the thing we all have in common is choosing to turn to our friends over social media or job websites when looking to gain new employment.