When the going gets tough financially, it's time to reflect, establish what's important, and readjust your goals. Everyone has different levels of "doing it tough", so just remember that if you have missed a few repayments, or worse, a trip to Mexico with your mates, adjusting financial goals is not the end of the world.
Paul Ryan, CEO and founder of Eccho me says that it's important to reach your 'find a way' moment – that moment where you try something that works and gives you the confidence to move forward.
Follow Paul's top tips for what to do when the going gets tough, and plan your way to financial freedom.
---
Identify the 'must haves' and 'nice to haves'
---
It is important to identify these as a first step. That is, what can you live without and what are you prepared to go without?
Start by making a list of all the things you 'must have', like groceries, petrol, car repayments, credit card payments, etc. Once this is done, try halving the list – you'll be surprised to learn what you can get by on.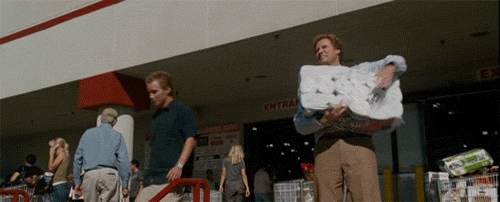 ---
Communicate with your financial institution
---
Pick up the phone. There's no point avoiding the calls from your bank. If you're having trouble meeting loan repayments, it is extremely important you communicate with your lender.
Don't shy away from the challenge, always let them know what is happening. In most cases they will want to work with you to develop a plan to get you back on track.
---
Get rid of the credit cards
---
If you're the first to pull out the credit card on a big night out with your friends and are finding it hard to keep up with repayments, it's time to get rid of the card(s) altogether.
If you have multiple cards, aim to pay off the balance of one card without using it again. Set yourself the challenge of paying cash for everything you buy – this will help you understand if it is a 'must have' or a 'nice to have.'
It won't take long before you realise certain things are not a 'must have' if you can't afford to pay for it with cash.
---
Set achievable goals
---
Whatever the predicament, make sure you set yourself realistic goals by breaking down your milestones into shorter periods of time such as one month, two months, six months and 12 months.
It helps to prioritise each of your personal goals in order of importance and determine how long you will have to save for each of them. Makes sense right? Once you have set tangible goals, everything becomes less overwhelming and more achievable.
Some common financial goals are holidays, a new car, getting rid of credit card debt, or even an emergency fund.