In recent years, the beer lovers of Sydney have rejoiced at the growth of the craft beer movement in the city (one thing we can finally thank America for!). Gone are the days when a lukewarm Coopers was the height of hoppy sophistication, now you can whet your whistle with the finest IPA's, Pale Ales and Kölsch's by independent breweries from around country.
Wanna grab a pint of the action? We've done the hard work for you, laid down our livers and have a tip-top list of the best drinking holes in this fair city. You can thank us later.
---
The best for European style brew – RedOak Boutique Beer Café
---
Popular amongst suits and beer connoisseurs alike, the Clarence Street beer café is one of the original craft beer drinking spots in the city.
Specialising in English style brews and German Weiss biers, many of RedOak's own concoctions have won both local and international awards, so you're in pretty safe hands. When in doubt, go for the Honey Ale. It's a smoothy-smooth pale ale that brings all the bees to the yard.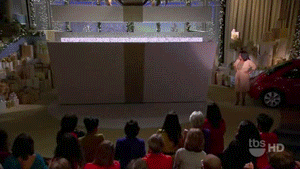 ---
The best for something totally different – The Local Taphouse
---
If you honestly feel like you've tried them all, head to Darlinghurst pub, The Local Taphouse.
With 200 beers on rotation over the year and the chattiest barfolk around, even the snootiest of beer drinkers will find something to shut them up (well, at least for the first few sips).
There's plenty of comfy armchairs to settle yourself into for an afternoon of boozing or, if the weather's bloomin' lovely, head up to their roof garden. It's pretty magical.
---
The best for a beachside brew – 4 Pines Brewing Company
---
If you're a fan of craft beer, you've probably already heard of 4 Pines. Actually, you've probably already been to the 4 Pines BrewPub and Restaurant, tried all the beers and have the t-shirt.
If that's you, then you probably knew they'd be on this list anyway. If not, you should go! Immerse yourself in the hoppy goodness they have on offer, ranging from pale ales to kölschs, stouts to bitters.
Also, if you're lucky, they sometimes have a magician hanging around to make your visit much more magical.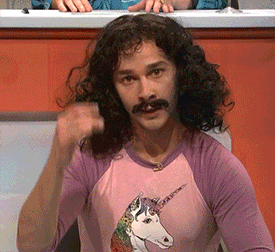 ---
The best for actually affordable beers – Keg and Brew
---
Owned by the same geniuses behind Surry Hills hangout Dove and Olive, Keg and Brew is like the slightly older, slightly stranger bearded brother.
There's nearly always some awesome 'Tap Takeover' by a brewery you've never heard of before for the super-hipster amongst you.
With moose heads on the wall and a 4-6pm $4 Happy Hour, it's a great spot for an after-work drink.
---
The best for banterous barmen and post-pint pinball – The Lord Raglan
---
Arguably one of the best pubs in Southern Sydney, a trip to The Lord Raglan is certainly an experience.
Although they're owned by the Rock's Brewing Company, you'll always find an awesome array of beers on tap alongside the classic Hangman Pale Ale, Convict lager and Butcher porter that we know and love.
If you're slightly overwhelmed by all the taps, ask for a little sample tour and you're sure to find your perfect brew. Just make sure you bring along some coins for the pinball machines.
After a couple of schooners, you'll be seriously tempted by the call of nostalgia.