In case you have missed it, musical comedian Tim Minchin has created quite a stir this week with the release of a song that has called on Cardinal George Pell – Australia's most senior Catholic – to return home and well, face the music.
The song aptly titled 'Come Home (Cardinal Pell)' was aired on Tuesday night's instalment of Channel Ten's The Project. In true Minchin style, the song begins with a sincere request for the Cardinal's return, casually teetering towards taboo with the line "could you see what was under your nose Georgie back in '73 when you were living with Gerry," and then shedding any sense of doubt of his feelings towards Pell with "…I mean with all due respect, dude, I think you're scum."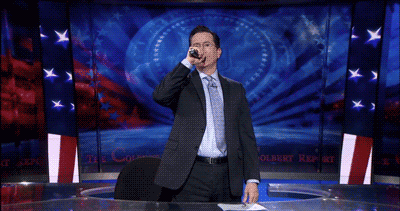 By why has Minchin taken aim at Pell's absence?
The song's video along with an insight to the reasoning behind the song was posted on the comedian's website.
Cardinal George Pell is the most powerful dude in the Catholic Church of Australia. He's currently working at the Vatican, but The Royal Commission into Institutional Responses to Child Sexual Abuse has demanded his presence in Australia.
But George has sent a doctor's note saying he's too unwell to fly.
The whole thing stinks to high hell, and many people in Australia are very, very angry…not least of all, the survivors in Ballarat, where abuse was sickeningly rife.
Pell was born and educated in Ballarat, and at one point actually lived with Gerry Ridsdale, one of the most prolific (and allegedly protected) paedophiles in Australian history. He has been accused of covering up the actions of others, and of sexually abusing a kid himself.
The church in Australia (like elsewhere in the world) knew of the actions of many of their priests, and rather than going to the police, shuffled them from diocese to diocese, facilitating their abuse rather than arresting.
The idea that Pell was unaware of the behaviour of Ridsdale (and others) is laughable to me.
The song was trending on social media within 20 minutes of its release, and has since been added to Triple M's network playlist. It has also reached number 1 on the Aria charts.
Proceeds from the sale of the song will go to a GoFundMe page dedicated to sending Ballart survivors of sexual abuse to Rome.