It's an alarmingly frequent story in Australia's poor job market. You're stressed, tired and (most likely) captain grumpy for the majority of the day. You start ordering more and more takeaway, because you're too busy frantically working at home to cook. You hurl at the idea of taking an hour out of your scheduled day for a trip to the gym.
You're a fool. Exercising and committing to a genuinely healthy lifestyle is one of the best moves you can make for your career. It's a well-documented fact that physically active individuals are more likely to be happier, calmer and more alert than their inactive co-workers, and the benefits don't stop there.
Not only does exercise literally make us happy by releasing "happy" hormones called endorphins, according to the Anxiety and Depression Association of America, one of the best ways to combat anxiety is with regular exercise. Hitting the pavement before the sun comes up or signing up to your local Pilates class can effectively kick your body into a positive mood, so leave your grimacing, blurry-eyed morning face at home.
A little morning or afternoon spin class can also do wonders for your ability to deal with stress and stressful situations at work when they come flying around the corner. Which is like, everyday.
A recent study by the Scandinavian Journal of Medicine and Science in Sports even found that a (mere) half an hour lunch break could buoy a person's mood and ability to handle stress. So stress-heads – take note.
Along with easing stress and anxiety, exercise has been shown to quickly boost a person's self-confidence, regardless of weight, size or age. Exercising is also superb for creative thinkers, with a proven connection between aerobic exercise and maximised creativity for up to two hours after your workout. It's science, who are we to argue?
The fuel of your body on the other hand – what, when and how much you eat impacts the way you work. Just like your favourite 4WD, you need quality diesel (aka complex carbs and greens) to be as productive and efficient as possible.
You wouldn't want that car to burn out because you've been stuffing it with high-fat burgers would you? That doesn't mean exiling yourself from your favourite donut store, but eating in proportion is important.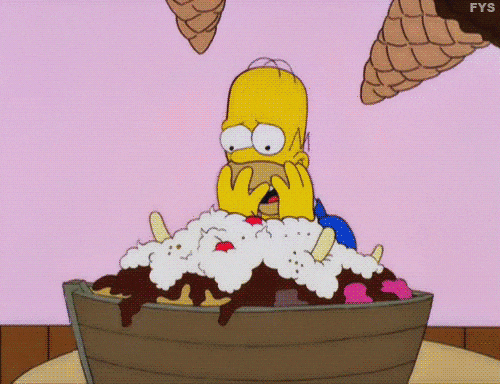 But if you're still unconvinced about an early morning workout and lack of cake, think of it this way. A healthy lifestyle means you're likely to live longer and retire happy. Otherwise, what are you even working for?