Uni has only been back a week and I am already withdrawing from the one unit I was enrolled in – my third failed attempt at a communications degree.
Since I left school six years ago, I have kicked myself for not getting a degree, not because I really wanted one, but because my high school teachers convinced me that I couldn't be a success without one.
According to them, I was wasting my talent if I didn't go to university.
For a while, I felt pretty crap about having not listened to them, especially when my Facebook feed was clogged with my former classmates' graduation pictures. But I have recently realised that not everyone makes it through (or even to) university and that's okay. It doesn't make you a failure and it certainly doesn't mean that you can't have a successful career.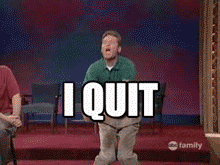 Here are just five successful (and in some cases very rich) Australians who prove it.
---
Janine Allis
---
Janine Allis is the Founder and CEO of Boost Juice. She started Boost as a single juice bar and has since turned it into a global company with more than 6000 employees and $160 million in global sales, despite dropping out of school at just 16 years old.
Allis has never had any formal business training and never attended a day of university.
---
Mia Freedman
---
Mia became Cosmopolitan's youngest ever editor at just 24 years old and is the founder of the largest independent women's website in Australia, Mamamia, which reaches around four million Australians a month. Not bad for someone who didn't make it past the first year of their communications degree.
Freedman gained success by working her way up in the publishing industry after scoring work experience with Cleo magazine.
---
Anh Do
---
Anh was enrolled in a Business/Law Degree and was only six months away from graduating when he decided to chuck it in and pursue comedy instead. And it definitely paid off.
Do has become one of Australia's most beloved entertainers, with multiple TV series and an autobiography (The Happiest Refugee) that has won a number of literary awards.
---
Kirsty Dunphey
---
Kirsty was the youngest ever recipient of the Telstra Young Australian Business Woman of the Year Award in 2002. She dropped out of University at 19 and established her own real-estate agency, M&M Real Estate, at just 21 years of age.
M&M Real Estate made Dunphey a multimillionaire by 25 and enabled her to retire at just 27.
---
Zhenya Tsvetnenko
---
After dropping out of University at the age of 20, Zhenya Tsvetnenko launched an SMS company from his bedroom that turned over four million dollars in just two years.
He is now one of Australia's wealthiest tech entrepreneurs and has an estimated personal net worth of more than $100 million.