BRW magazine's recent Young Rich list gives a somewhat soul destroying insight into the top 100 cashed up under-40's who shine like beacons of hope to the majority of us hard working povvos.
Property and technology are the assets of choice, with the combined total wealth of these youngsters topping $10.6 billion. Check out the top 10 and try not to choke on your happy hour latte.
Numero one and two are Mike Cannon-Brookes and Scott Farquhar, who, with over $2 billion between them, founded the software group, Atlassian, which develops geek-loving merch geared at software developers and project managers. Whoever said IT was boring?
Property developer, Paul Blackburne with his aptly named real estate monolith, is third richest. This Perthonian suit specialises in the wheeling and dealing of high-end apartment projects (by 2014 his company managed 800 of them) and has a bank account of, oh, around $530 million.
Four and five are Dave Greiner and Ben Richardson, who founded Sydney email marketing firm Campaign Monitor, which spruiks software that enables email marketers to manage and track branded campaigns. Clients include BuzzFeed, Disney, Rip Curl and the world's fourth biggest brand, Coca-Cola.
At number six is Radek Sali who turned health product company, Swisse Wellness, into a marketing juggernaut with his celeb-stroking strategies, including spending $2.5 million on promoting his wares as the official vitamin of AFL beefcakes. Last year, he kindly offloaded the business to Hong Kong group, Biostime, for a cool $1.67 billion.
Hailing from Melbourne, another property mogul Jonathan Hallinan owns BPM Construction and Development, which develops 'luxury apartments for high-end downsizers' (surely a juxtaposition?). He's also garnered a substantial private portfolio, snavelling away up to 20 per cent of all his projects to deliver cash flow "should tough times emerge". Righto.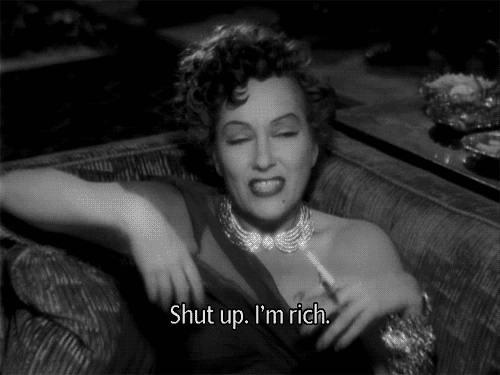 Tim Gurner also loves the ol' bricks and mortar. Launching his first business (a gym) at 30, he sold it two years later to become co-owner of residential property developer Urban. Launching his own business in 2013, Timbo's acquired nine projects including his first in the Sunshine State, the 30-storey construction aptly titled 'FV', in Brisneyland's Fortitude Valley.
Number nine is Simon Clausen, a technology entrepreneur who's been on the list since 2008 when he sold his security software company for a measly $300 million. An investor in outsourcing business Freelancer (helping non-officey types get by), he lives the high life via a large portfolio of shares and property interests in downtown Sydney.
And last (and by no means least loaded) is Patrick Grove, an investor and new media entrepreneur who is slaying it as the director of online media and publishing company, Rev Asia. With a second job as chairman of South East Asia's leading internet TV service, iflix, Grove is wallowing in around $364 million of moolah, with future investment conquests to include Thailand, Indonesia and Vietnam.
Got a touch of the envies yet?